Single Mom? Kourtney Kardashian At Home With Kids As Scott Disick Parties In France With Other Woman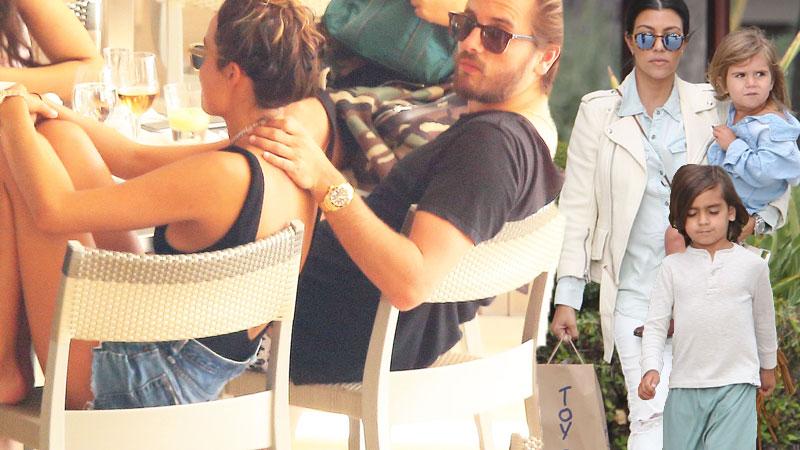 As Scott Disick galavants around the world with another woman, Kourtney Kardashian stays at home and plays the role of single mom!
This week, pictures surfaced of Scott Disick with stylist ex-girlfriend Chloe Bartoli in the South of France. The two were clearly affectionate with one another, and Bartoli even Instagramed pictures of her trip -- which led to an epic round of internet hazing and death threats. Her account is now private.
Article continues below advertisement
"He's in a classic shame spiral right now. He knows he's screwing up, and he knows what he needs to do," an insider told People. "He has people telling him to go home and work things out, to stop this behavior, to repent and to move forward. But he's not doing it."
"He's operating out of fear and shame right now. He's not seeing things clearly," the insider said. "He's just making things worse and worse, and what's worse is that he knows that he's making it worse and worse," the source told People. "His head knows that he needs to leave, and that every minute that he's there, he's doing more damage to himself and his family, but until he really takes that to heart, he's not going to make a change."
Meanwhile, back in America, if Kardashian was bothered by Disick's vacation, she did not let it show. The mother of three stayed focused on her children, Instagraming a picture of tiny feet captioned, "Pajama Party!"
What would you do if you were Scott's baby mama?