Exclusive
Down & Out In Beverly Hills! Broke & Homeless Kim Richards Living At Sister Kathy Hilton's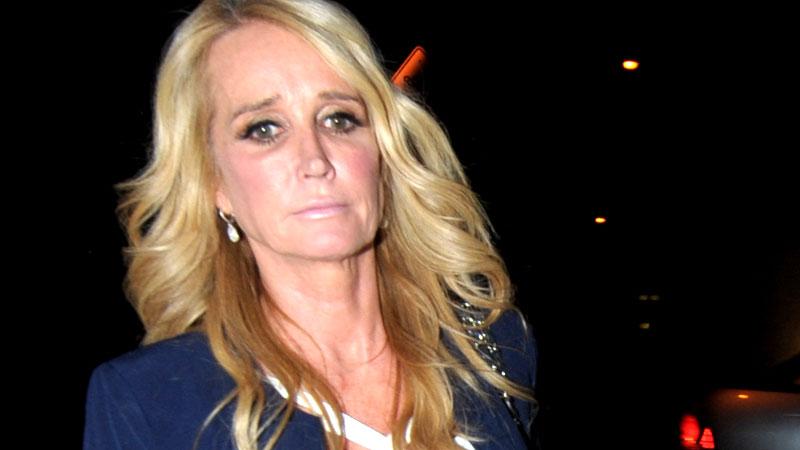 Kim Richards left rehab earlier this month but she still hasn't gotten her life back on track. RadarOnline.com has learned that the troubled reality star is broke and living at her sister Kathy Hilton's -- with no career prospects in sight!
According to a source close to the situation, "Kim has been at Kathy and Rick's house since she abruptly left rehab several weeks ago. She has no place else to go, and no one in the family wants to loan her more money."
Article continues below advertisement
Said the source, "If it wasn't for her family, Kim would be homeless."
Since being fired from The Real Housewives of Beverly Hills, Richards has had no other job offers, according to insiders, but she's banking on a return to reality.
"Even though Kim's job prospects continue to look hopeless, she insists that producers for RHOBH will absolutely ask her back to the show," the source said. "According to Kim, she was the star, and her fans want to see her back on the show. Even though Kathy has told her that isn't a possibility, Kim refuses to listen."
"Kim is really starting to wear out her welcome at Kathy's house," the source continued. "All she does all day is complain about how she ended up in this situation."
As RadarOnline.com previously reported, Richards left her rehab after just over 30 days, and has been skipping scheduled outpatient sessions.
"Kim has not been back to the center and has not been doing her outpatient therapy," an insider previously told RadarOnline.com. "She has already missed four session."
"The rehab program directors are just assuming that Kim isn't returning to treatment there, and no one is going to chase her down and try to force it on her," the source said.