Exclusive
Baby Come Back! Khloe Kardashian's Ex Lamar Odom Tells Friends He Still Loves Her After Divorce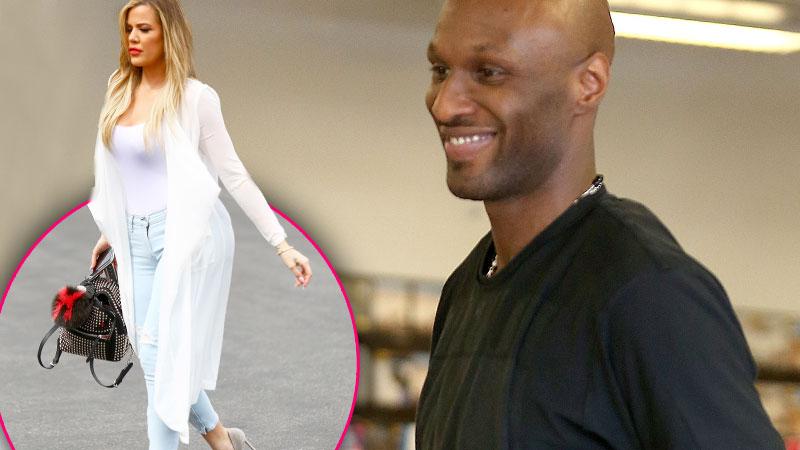 Khloe Kardashian has been a single lady for less than a month, but RadarOnline.com has exclusively learned that her ex-husband Lamar Odom has been trying to win her back despite the fact that their divorce is nearly final!
"Lamar still loves Khloe," a source close to the situation told Radar.
"He really regrets their spilt and believes that what they had was true love."
Kardashian, 31, recently spoke about "Lam Lam" in her Complex magazine interview, saying, "I think Lamar's gonna always be that person for me but that's what made it so special. Even if I had it for five years or whatever, it was the best ever and I'm grateful I did. Some people don't get that ever, and I had that magic for a long time."
Article continues below advertisement
And the feeling is mutual.
"Lamar was upset when she hooked up with James Harden," the source said. "He has been terrible to Khloe lately but he hated seeing her with other men. They were hooking up and he was really mad that she was with other guys too."
The former basketball player, 35, is holed up in Las Vegas trying to stay sober and get back into shape, but his ex-wife is still on his mind.
"Lamar is open to working things out with Khloe," the source revealed.
"For the longest time he wanted nothing to do with her, but he's had a change of heart. When she signed the divorce papers and didn't try to take any of his money or property, he started to realize that maybe what they had was real. And all of the tragedies with their friends have made him look at her as someone who really does care about him."
What do you think Khloe should do about Lamar? Sound off in comments below.