Move Over Lamar! Khloe Kardashian Dating NBA Star James Harden -- While Still Married To Odom!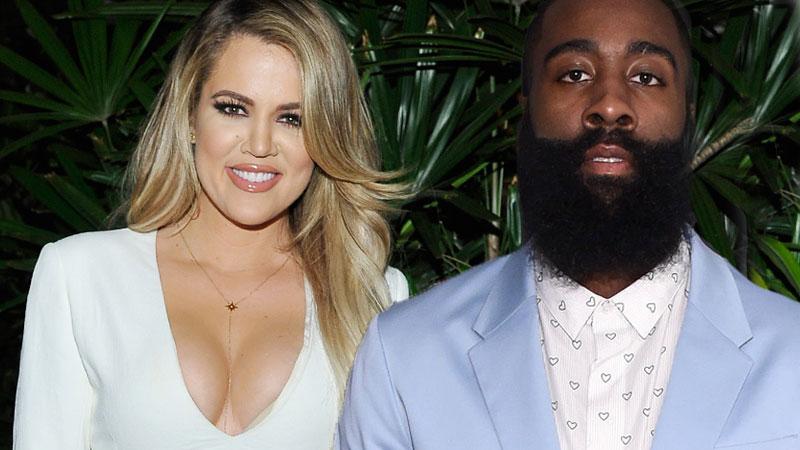 Khloe Kardashian may still be legally married to ex-NBA player Lamar Odom, but she isn't letting that stop her from dating current NBA star James Harden!
Rumors have been swirling recently about the pair, who were seen last week entering the same gym within minutes of each other -- no doubt an attempt at subtlety. But now, it appears that the couple is ready to go public with their dating! According to The Daily Beast, Kardashian was seen out at the poolside Encore Beach Club in Las Vegas cozied up to the Houston Rockets star.
Article continues below advertisement
Harden is not the first man that Kardashian has dated since her separation from Odom. She was also dating her on-again-off-again rapper boyfriend, French Montana -- a man that family and friends have worried is too dangerous for Khloe in light of his friend's murder and the subsequent arrest of members of his entourage on drug and gun charges.
But while Kardashian has dated other guys following her many attempts at reconciliation with her husband, her new baller boyfriend cannot help but inspire comparisons with Odom. On their show Khloe And Lamar, viewers can recall seeing Kardashian beg fans to vote for Lamar to be chosen for the 2011 NBA All Star Team. Despite her best efforts, neither her stardom, nor his athletic prowess were enough to get Odom on the team. Harden, on the other hand, has no issues getting to the NBA All Star Game -- or, apparently, getting with Odom's wife.