Exclusive
Cased Closed! Keith Urban Wins Lawsuit — But Gets Slammed For Marriage To Nicole Kidman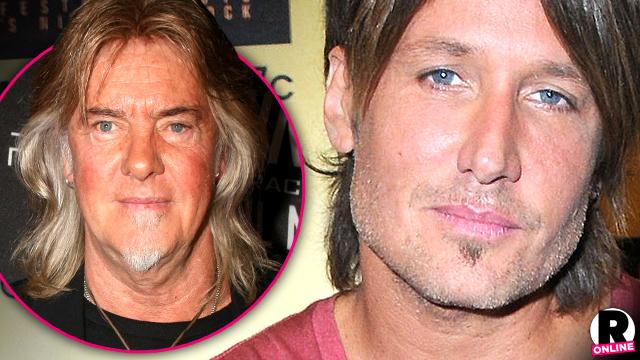 Keith Urban has scored a huge victory against the musician who blasted him for only being famous thanks to his marriage to Nicole Kidman!
RadarOnline.com has exclusively learned that a federal judge threw out the lawsuit Peter Beckett, a member of the 70s rock band Player, filed against Urban.
Becket claimed in court papers that the country superstar infringed upon his trademark of the name "Player." Beckett also alleged that a month after he filed for his trademark, Urban filed his own trademark registration for "Keith Urban Player" — an electronic music class in which he teaches musicians how to play various types of guitars.
Article continues below advertisement
Beckett said that Urban, who sells his instructional series on HSN, filed for the trademark shortly after an episode of the daytime soap General Hospital aired, which featured Beckett's band Player performing their hit song "Baby Come Back."
According to the documents, Beckett stated that he built up the good name of "Player" over the years with a lot of hard work and accused the country star of tarnishing his brand and piggybacking on his good reputation to hawk products. Beckett sought $1 million dollars in damages and an injunction against Urban to force him to quit using the name "Player."
The legal battle heated up when Urban responded and accused Beckett of stealing his trademark. The singer explained that "Player" and "Player by Keith Urban" are not confusingly similar in sight, sound or even meaning.
Urban added he is an incredibly famous celebrity who has had numerous hits on the charts and is a featured judge on the show American Idol. Urban says in comparison Beckett had a single hit song back in 1978 and his band played on just one episode of a TV show in 2014.
Article continues below advertisement
Urban continued that "given the disparity of the game and recognition" between him and Beckett it is not plausible that he would intend to trade off Beckett's goodwill rather than rely on his own. The country singer demanded the entire lawsuit be thrown out and Beckett awarded nothing.
In yet another response, Beckett fired back, saying the country singer has never even had a number one hit and is famous due to his marriage to celebrity Nicole Kidman!
Beckett explained his song was number one on the charts for three weeks back in 1978 and sniped Urban has never had one song crack the list. Beckett said Urban's music will not live on like his own has for nearly 40 years.
Beckett then goes for the juggler by stating if it were not for his marriage to Nicole Kidman and his role as judge on American Idol, Urban's popularity would likely be limited to only country fans and his future would be bleak. He demanded the country singer's attempt to throw out the case be denied.
However, on July 6, the federal judge sided with Urban. The order states that the lawsuit dismissed because "Player" and "Player by Keith Urban" are clearly different enough not to confuse consumers.
Further, the judge states, Beckett's appearance on the soap opera was after Urban began selling his product and says there is no evidence the country singer acted in bad faith when naming his product. The judge also notes that Beckett cannot prove he is a household name by having a few popular songs decades ago. The case was dismissed with Urban not having to pay a dime.