Carpentry, Counseling & Salvation — Josh Duggars Bizarre Sex Abuse Recovery Program Revealed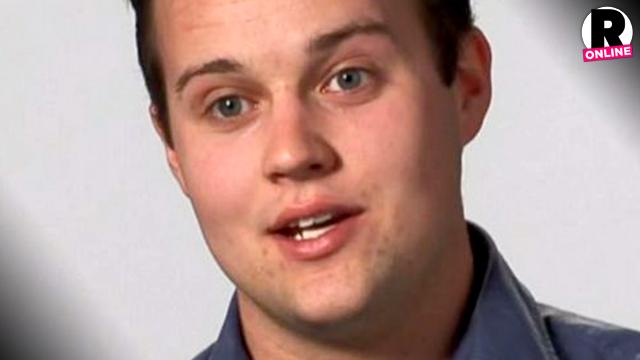 Josh Duggar was subjected to a bizarre series of counseling techniques after his family discovered he had molested four of his sisters and a babysitter.
MailOnline.com reports Duggar sought help at the Institute in Basic Life Principles, a controversial evangelical center founded by disgraced televangelist Bill Gothard.
At the group's Little Rock Training Center in Arkansas, Duggar supposedly found God and repented for his sin.
Article continues below advertisement
"Once he became a Christian his conscience became more delicate and he wanted to follow and please the Lord," said Gothard. "It was a turning point in his life."
Gothard also insisted that 27-year-old Duggar "certainly learned his lesson and now he will have a whole new respect for young ladies."
To get to that point, explained 80-year-old Gothard, the teenager was entrusted to the care of Harold Walker, a training leader in the program, in March 2003.
Duggar was thrown into working with the Integrity Construction Institute to learn carpentry and help renovate buildings.
According to the report, Duggar also underwent intense faith counseling sessions to help him deal with impure thoughts.
"First of all when the sexual abuse came up his father and mother came to me and I, number one, said Josh really should report it to the police, which he did," Gothard recalled of helping Jim Bob and Michelle Duggar.
Article continues below advertisement
"Number two that he should get away from the home there and they sent him to a godly mentor in Little Rock and it was there when he really became a Christian."
Gothard insisted that Duggar's counselor, Walker, "helped him grow spiritually."
"Josh was put to work helping with the renovations and learning about carpentry and on the side being instructed spiritually," added Gothard.
"Once he became a Christian, of course his conscience became even more delicate and he wanted to follow and please the Lord. When Josh came back he was a different person."
And, insisted Gothard, the Duggars were able to move on from the eldest son's devious acts. "The fact is he did touch his younger sisters, he was a teenager at the time, he touched them in the wrong places which was totally wrong but the sisters weren't even aware of it."
"This is really quite different to what you think. It has been overblown, it is not like he is a sexual predator, he was a teenage boy."
What do you think of Bill Gothard's claims that Josh Duggar's actions were blown out of proportion? Weigh in with your thoughts in the comments below.