Exclusive
Hot Date! John Travolta Enjoys Intimate Palm Springs Getaway With Male Companion -- No Sign Of Kelly Preston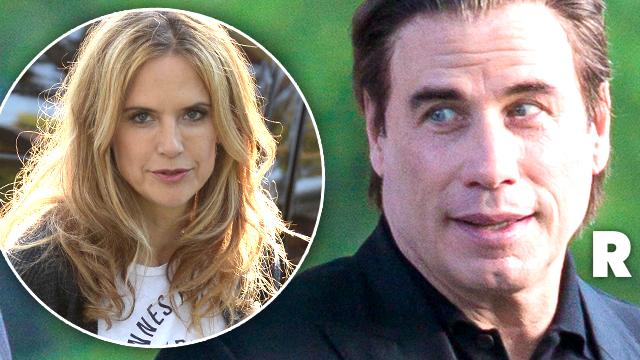 Just hours from Los Angeles, Palm Springs is a sleepy ghost town in summer months, when temperatures can top 120 degrees. But an empty restaurant in the quiet destination proved to be the perfect spot for a low-key lunch date between John Travolta and a male companion on July 12 -- and wife Kelly Preston was nowhere in sight!
Travolta and his pal rolled up to Melvyn's restaurant at the Ingleside Inn in Palm Springs late in the afternoon of July 12.
Article continues below advertisement
"They were driving one incredibly great Mercedes!" Matt, the Melvyn's maitre d', said.
Since it was roughly 3 pm, the restaurant's brunch crowd had completely cleared out, leaving the restaurant empty.
"They had the room all to themselves, which I think they enjoyed," Matt said.
When asked if John's lunch date seemed like a family member or a business colleague, Matt said, "No, I think he was just a pal."
"I tried to twist their arm to get them to hang around a little bit for our Sunday jazz jam session," he continued, "but I think they had another agenda."
Travolta has not been photographed with Preston since May 15.
Meanwhile as Radar has reported, he's currently enmeshed in a messy lawsuit with his former pilot Doug Gotterba, who claims the two had a six-year-long affair.