Exclusive
Won't Be Silenced! John Travolta's Alleged Lover Claims Actor's Camp FAKED Confidentiality Agreement — Was His Signature Forged?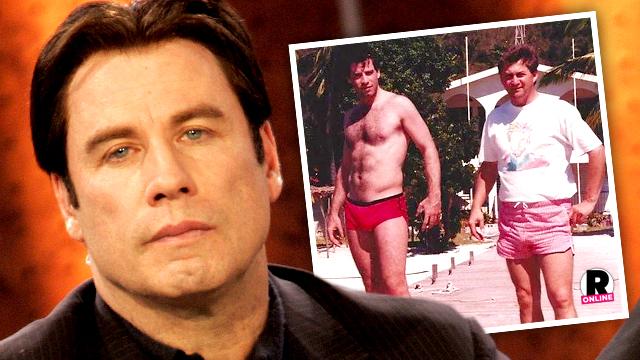 John Travolta's former pilot, Doug Gotterba, stunned the world when he claimed he'd had a six-year gay affair with the actor. But new allegations he's made in court are his most shocking yet! According to court documents obtained by RadarOnline.com, Gotterba believes Travolta and his attorneys could have faked a confidentiality agreement that they say should force him to stay quiet.
As Radar reported, Gotterba told The National ENQUIRER in 2012 that he'd had a six-year fling with Travolta and planned to write a book about it. Travolta's camp called the claims "ridiculous," and insisted an employment termination agreement he signed in 1987 bars him from speaking out about his former employer. But Gotterba has since sued, claiming the contract is a fraud.
Article continues below advertisement
While Travolta's camp does have a signed copy of an agreement containing a confidentiality clause, Gotterba says he never received or signed it, and only ever signed an earlier agreement — without a confidentiality clause — that Travolta's side says was just a draft.
According to court documents, Gotterba admits that while the signature on the contract with the confidentiality clause "appears to be" his, it is "not legitimate, because he never would have signed his name with the date out of place." On the contract, the handwritten date, "4-3-87" oddly appears immediately next to his signature, and not in the space marked "Dated," the court documents state.
READ The Jaw-Dropping Court Documents
Suspicious, Gotterba hired handwriting expert Sheila Lowe to examine the document, but according to the court documents, she found it was "impossible to determine whether the contract with the confidentiality clause is authentic, because Gotterba's signature could have been cut and pasted from another document," the court papers state.
What's more, Gotterba claims that the attorney listed as his on that signed contract is someone he doesn't recall "ever speaking to," and he says he never spoke to Travolta's attorney about the second version of the document either.
As such, Gotterba insists that the contract with the confidentiality clause is "invalid and unenforceable." A judge agreed that the "material facts are in dispute," as regards the authenticity of Gotterba's signature and the validity of the second version of the contract, and so the case will go to trial on August 7.
Story developing.