Here's Jimmy! Fallon Returns To 'Tonight Show' And Speaks Out After Hand Injury -- Finger Almost Amputated!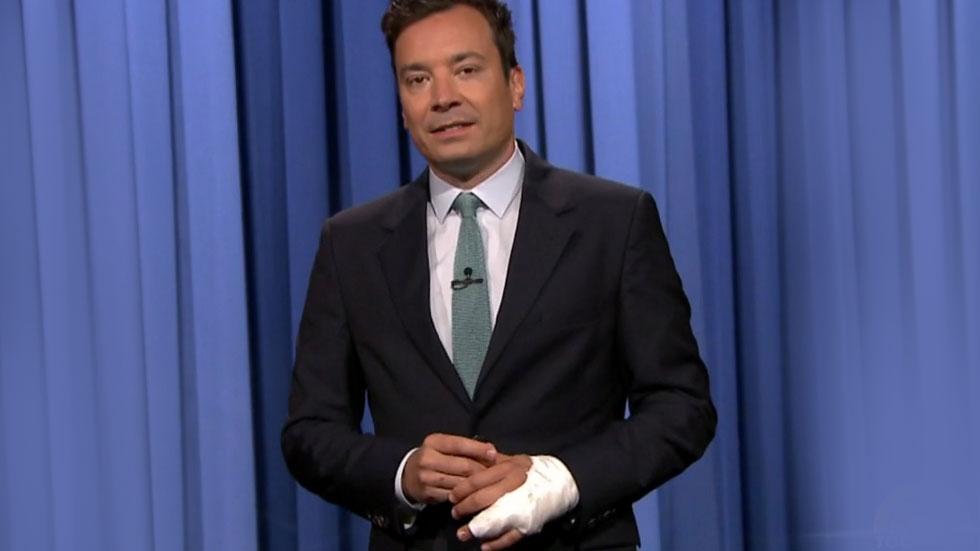 Jimmy Fallon has returned to the Tonight Show after two weeks away following a freak accident that almost cost him a finger!
With a heavily bandaged hand, Fallon took the stage to resume his hosting duties, sharing the details of his ordeal. "I tripped and fell in my kitchen on a braided rug that my wife loves... I can't wait to burn it to the ground," he said, explaining that his ring caught on a countertop and nearly ripped his finger off.
Article continues below advertisement
"Apparently, the odds aren't great ... and usually they just cut your finger off," he explained regarding these type of finger injuries. "I was in the ICU for 10 days... I won't get feeling back for eight weeks."
10 Photos Of Male Celebrities Sporting A Nice Set Of Man Boobs
But despite the very serious nature of the injury, the comedian found a way to laugh it off. "The fall was funny," he said. "I'm a comedian, so I have to fall funny."