Exclusive
Discrimination Or Discipline? NBC Says Jimmy Fallon Stage Manager Suing For Discrimination Was Fired For On-Air Flub, Not His Gender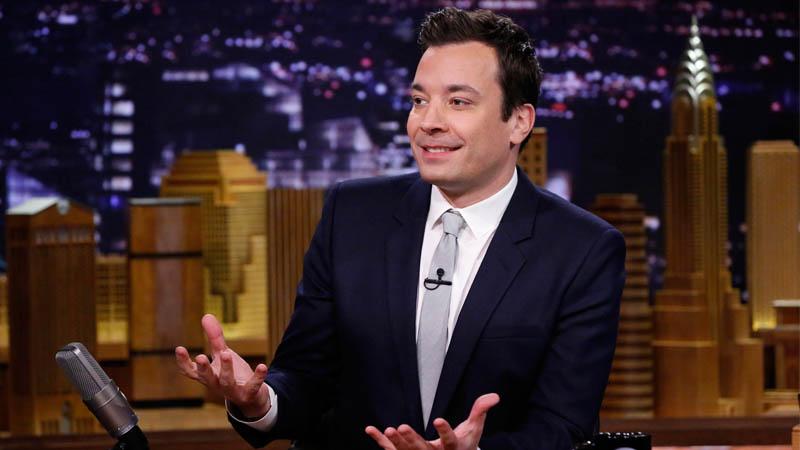 Jimmy Fallon's former stage manager was fired because he was bad at his job, not because the talk show host prefers to work with women, NBC lawyers argue in their request to dismiss a sex discrimination lawsuit.
Former Fallon employee Paul Tarascio sued Fallon for sex discrimination in 2010, contending it was his gender — not his job performance — that cost him his job. Fallon's attorneys have just now filed a response, obtained by Radar.
Article continues below advertisement
According to the response, the last straw for Tarascio came when he committed the back stage manager's "cardinal sin" by failing to have Late Night guest Chris Parnell ready to walk out on stage when Fallon introduced him on his March 8, 2010, telecast.
He was switched from front stage manager to back stage manager after just a couple months on the job because he "lacked stage leadership, was poorly organized, failed to provide timely information to the producers and host, and showed little enthusiasm for the job," the summary judgment motion says. A woman did take the front stage position from him, but the back stage job carried the same salary and rank, it says.
"Fallon observed that Tarascio routinely looked uninterested and moped around the stage, undermining the atmosphere of excitement that the producers and Fallon had hoped to create in the studio," the motion says.
Tarascio had been back stage manager for Conan O'Brien's Late Night show for 13 years, but Fallon's "was a different show — faster-paced, with less 'desk talk' and more games, social media tie-ins, music and sketch comedy than anything that had come before," the filing says. He made "continuous references to how things had been done on Conan" and he refused "to adapt and accept that Late Night with Jimmy Fallon was different."
Article continues below advertisement
The ex-stage manager admitted in a deposition that his failure to have Parnell ready to go on stage "was one of the 'biggest mistakes' he had ever seen on television," the filing says. "As a result, Fallon completed Parnell's introduction, then waited at the curtain looking perplexed as the guest did not appear."
"Tarascio and Parnell literally ran to the curtain, but did not make it on time," it says. "Given the highly unusual circumstances, Parnell and Fallon were compelled to discuss Tarascio's error on the air. Because interviews are not re-shot once begun, the embarrassing introduction and conversation were broadcast just as they happened."
Tarascio was fired days later — and was replaced by a man. The man who replaced him worked out so well that he is now backstage manager for Fallon's Tonight Show, the motion says.