Jill & Derick Dillard Reportedly Going To El Salvador For Mission Work, See The Family's Tearful Goodbye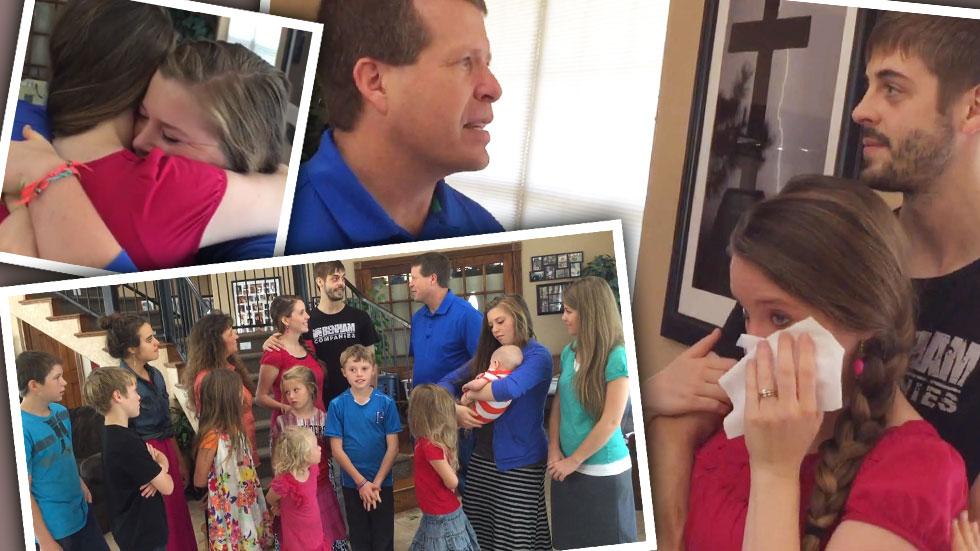 While Jill Duggar and Derick Dillard have been busy angering fans over their mysterious trip abroad, a close friend tells Duggar Family News: Life is not all pickles and hairspray that the new parents will be heading to El Salvador to work for S.O.S. Ministries.
But it's not all smiles and well wishes for the controversial family. The whistleblower Facebook page soon slammed the Duggars for their sugarcoated charity trip, calling it a "place where so-called missionaries convert the same ten locals a dozen times a year."
Article continues below advertisement
Based on their source information, the page concluded: "Pastor Mike Schadt used to be the main missionary in the El Salvador campus of S.O.S. Ministries but it seems he's preoccupied in Africa of late. Derick must be taking over for him."
In a photo obtained by the Facebook page, Derick and Jill appear to be taking in their new surroundings, which helped confirm their supposed location.
https://www.facebook.com/269181913180625/photos/a.269728809792602.55371.269181913180625/769187449846733/?type=1&theater
Meanwhile, in a new home video posted on the Duggar family's website, the clan bids farewell to Jill, Derick and baby Israel as the three head abroad. Of course, they conveniently leave the couple's destination out of the conversation.
Watch the Video on RadarOnline:
"We're going to miss y'all, we're going to miss little baby Israel," father Jim Bob says, before leading a family prayer.
Mother Michelle soon adds: "We have a destination vacation planned to come and see you and our sweet new baby," she says. "We're going to pray for you guys every day."
At the end of the video, Jill shares a tearful goodbye with her siblings before the pair heads to the airport. Brother Josh and sister Jessa were suspiciously absent for the video.
Do you think the Dillards will be going to El Salvador? Let us know in the comments below!