Did Jessica Simpson Photoshop Her Legs In Latest Birthday Snap? See For Yourself!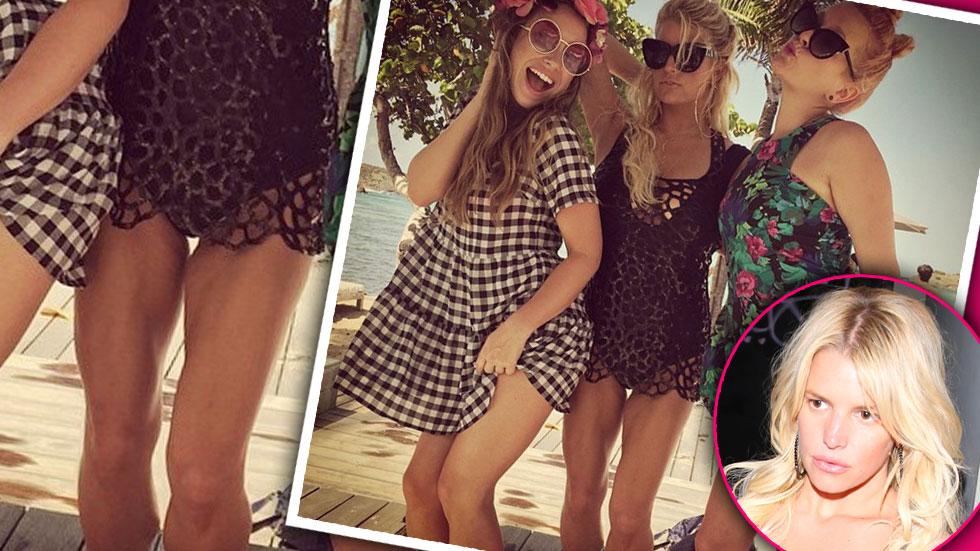 Jessica Simpson turned 35 this weekend, celebrating in style with some pals on vacation in St. Barts.
During their stay, the fashion mogul flaunted her beach-ready body in a girly snap on Instagram.
"I love these vacation babes," she wrote of her friends "@Laurenz422" and "@StepheniePearson."
https://instagram.com/p/5And65kVsj/?taken-by=jessicasimpson
But upon closer inspection, it seems Simpson may have faked some of her noticeably slim figure, as her legs appeared altered in the photo.
Article continues below advertisement
Her pal also sported some wavy-looking legs; a red flag that screams Photoshop had been used.
The weekend also consisted of a girls' night out, which Simpson jokingly described as a "spiritual" experience on Instagram.
https://instagram.com/p/5BlUsvEVg9/?taken-by=jessicasimpson
Simpson's mother Tina was not on the trip, perhaps due to her new engagement and upcoming wedding plans, but no doubt sent some love to her daughter from afar.
Now all that's missing is hubby Eric Johnson.
Do you think Jessica Simpson photoshopped her legs? Let us know in the comments below!