Exclusive
Revenge Isn't So Sweet! Jen Garner Begs Ben Affleck to Silence His 'Bitter' Ex, J. Lo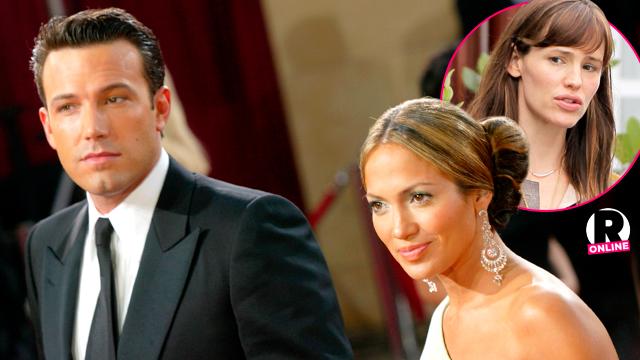 Three's a crowd for Jen Garner! The actress is upset at Jennifer Lopez for meddling in her life and with her now-failed marriage to Ben Affleck.
"Jen is furious at J. Lo," a source exclusively tells RadarOnline.com. Despite reports to the contrary, "Jen is certain she's is the one who keeps coming out and saying stuff about her divorce from Ben."
Radar was the first to report that the marriage of Garner, 42, and 43-year-old Affleck was in crisis and reveal the couple would divorce around their 10-year wedding anniversary. Multiple sources have since claimed that the J. Lo came between them in the last stages of their relationship.
Article continues below advertisement
"Jen thinks J. Lo is passive aggressive because Jen is the one who got Ben after their relationship ended" in 2004, reveals the source, who notes the former Alias actress believes Affleck's first Jen is now "jealous" and "bitter."
Now, "Jen feels J. Lo is punishing her for that," continues the source. "She thinks it's below the below and kicking her when she's down."
Garner just wants all the drama and backbiting to go away. "She's asked Ben to make it stop," says the source. "Ben insists he's not in contact with his old girlfriend, but Jen doesn't believe it."