They Do … Finally! 'Teen Mom 2' Couple Jenelle Evans & Nathan Griffith Reveal Wedding Details After Brief Split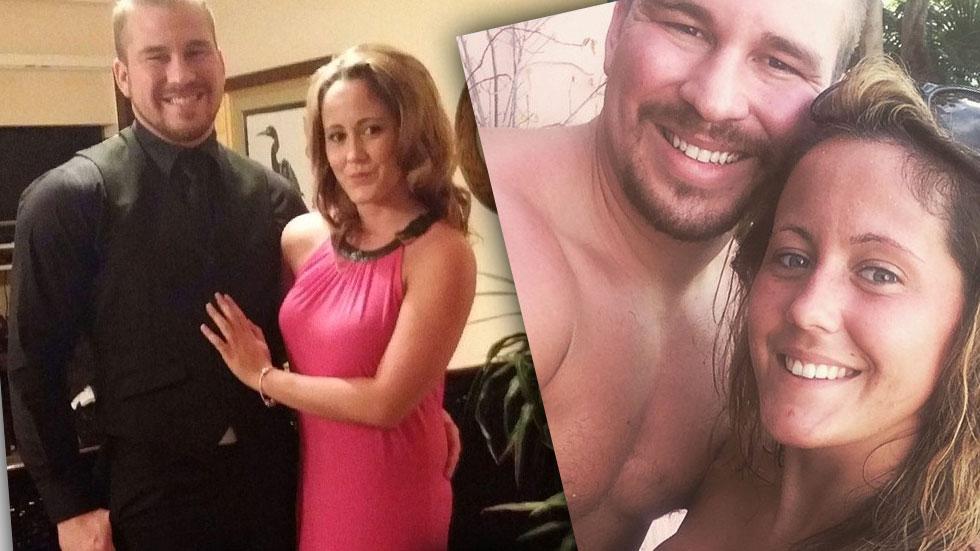 After spending some time apart, Jenelle Evans and her baby daddy Nathan Griffith are not only back together, but are also back on track with planning their wedding! Evans spoke to RadarOnline.com about what's in store for the Teen Mom 2 couple's big day.
As Radar reported, the couple briefly split up after a domestic incident in May, but Evans said all that is behind them.
"We wanted to work things out with our family," Evans told Radar during a shopping trip at RK Bridal in NYC where the Teen Mom 2 star tried on David Tutera for Mon Cheri wedding dresses. "We are back to being best friends like we used to be."
Article continues below advertisement
"We just have been spending time together and also having equal time apart at the same time," she says. "We are doing a lot better and actually happy we took a break to realize what we were missing and able to reconnect when both of us were back to being level headed."
"He's a fantastic father," she added, to son Kaiser, one, and her son with ex Andrew Lewis, Jace, 5. "He's very motivated, very passionate, and he's my best friend. We do everything together."
With the rough period behind them, Evans revealed that they will be tying the knot "next summer."
"We will be planning slowly," she said. "We're not rushing into it. If we're going to be together forever, there's no reason to rush into it."
The couple will likely be saying "I do" near the ocean.
"Maybe on the beach… and then afterwards, a backyard reception," she said of her dream day. "I was thinking of having chandeliers or lights hanging from the trees."
Article continues below advertisement
Evans won't have a huge guest list. "I only want like the most important people that mean a lot to me, not just anybody coming," she explained. But her mother, Barbara Evans, will even get an invite, despite the fact that they are constantly fighting on Teen Mom 2, she confirmed.
To those who've criticized her for heading down the aisle again despite the couples ups and downs, she said, "Everybody doesn't have a perfect relationship. If you have more downs than ups, then you should end it. But we definitely worked through our little imperfections."
Now, Evans optimistic that her second marriage will be much different from her first to Courtland Rogers, which ended in divorce in June 2014.
"This is going to be totally different because the engagement was planned, the wedding will be planned," she explained. "We didn't get married right after the engagement. So we are taking time."
And at 23, Evans feels like her life has changed a lot since the days of 16 & Pregnant.
"I just feel a lot stronger," Evans said. "I feel a lot wiser and a lot more mature than back then."
Evans concluded, "I'm just trying to stay on a positive path and just working towards my future for my family."