Kashing In! Kris Jenner Brokered Secret Deal For Her Kids To Appear On 'I Am Cait,' So She'd Get A Cut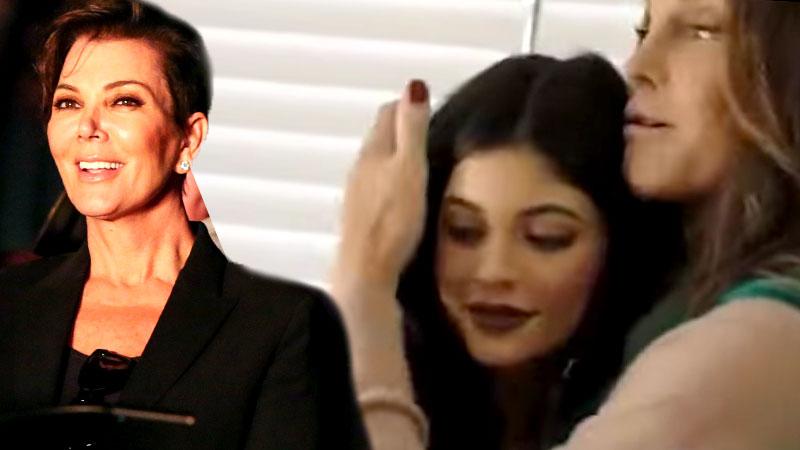 Kris Jenner isn't involved in the production of Caitlyn Jenner's reality show, but that isn't stopping her from profiting from it! RadarOnline.com has learned she secretly brokered the deal for her daughters, Kylie, Kendall, Kim, and Khloe to appear on the docuseries, resulting in the momager getting a paycheck from the arrangement.
"Caitlyn was adamant from the very beginning that she did not want Kris involved whatsoever with her show," an insider told Radar. "Kris didn't want to be on the show anyways, but she doesn't like being told what she can and can't do!"
Article continues below advertisement
So, ever the efficient momager, Kris secretly brokered a deal for their daughters, Kendall and Kylie, along with her other children, Kim, Kourtney and Khloe to appear on the show, Radar has learned.
"For her work, she earned a twenty percent commission for each of the five deals," the source explained. "It was the best revenge for Kris, and she was laughing, literally, all the way to the bank!"
However, Kris missed out on a portion of the huge $5 million paycheck Caitlyn was paid because she no longer reps the former Olympic gold medalist.
"It's the biggest paycheck ever given by E! for a solo reality show, and Caitlyn's agent was relentless in getting her the huge payday," an insider previously told Radar. "At one point, talks between the network and E! had broken down, because nobody wanted to pay her more than $2 million. Caitlyn's agent then began informal talks with other networks, and E! quickly came back to the table, ready to pay $5 million."
Now, the source added, "No one is allowed to mention Caitlyn's deal around Kris because it just makes her so angry. She had been Caitlyn's manager for years, and feels she should be given a cut of the paycheck."