Exclusive
More Hulk Sex Tapes! FBI Seizes Three X-Rated DVDs Starring Hogan, Court Documents Claim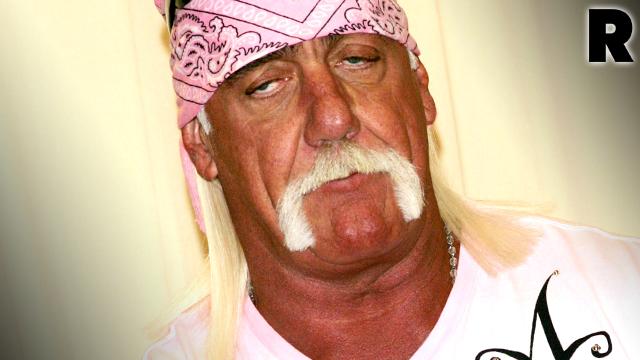 A covertly filmed sex tape of Hulk Hogan and Heather Clem has sparked a long and messy legal battle. But in newly filed court documents for the case between Hulk, born Terry Bollea, and Gawker Media, attorneys claim that the FBI actually has three DVDs of more X-rated footage!
According to court documents obtained by RadarOnline.com, the FBI has a total of three DVDs portraying Hulk's 2012 tryst with Heather, the wife of his then-pal Bubba "The Love Sponge" Clem, which was taped without his knowledge. The documents state that "there were two audio CDs as well."
Article continues below advertisement
The first video is believed to be fully intact, the documents claim. The second is thought to be intact for 15 minutes, but "then for most of the balance of the DVD, was dubbed onto the video over its actual audio, including to remove key audio content."
A U.S. attorney called this a "technical glitch," but Gawker isn't taking their word for it. "The FBI should be required to explain under oath how perhaps the most significant audio content on the three DVDs came to be dubbed over," the documents, filed by Gawker, allege.
The third DVD, just 1 minute and 14 seconds long, bizarrely shows only an empty bed and is "materially incomplete," the court documents claim.
Attorneys for Gawker have demanded that the FBI turn over the full, unaltered DVDs, as well as other "missing and unaccounted-for documents" that they claim are in the FBI's possession. Gawker attorneys claim the never-before-seen footage is relevant to their case.
Article continues below advertisement
"The FBI's tapes and documents should help answer a number of questions relevant to Hulk Hogan's lawsuit -- whether there are still more sex tapes out there, who was taping and why and who all knew about it," Gawker previously said in a statement.
As Radar and The National ENQUIRER uncovered in a joint investigation, several audio recordings of Hulk caught him unloading vile racist and homophobic rants.
For more from the tapes, stay with Radar!