It's Getting Nasty! Hillary Clinton Slams Democratic Rival Bernie Sanders Behind His Back: He's An 'Over-The-Hill Hippie!'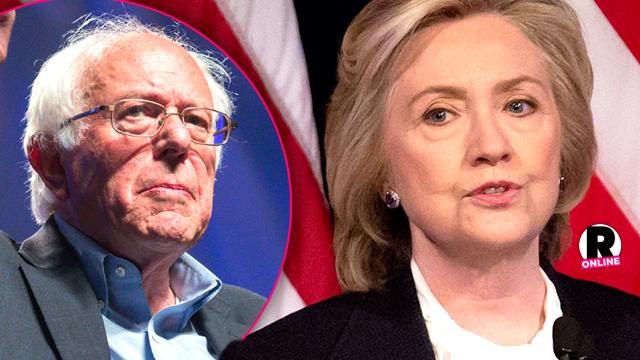 Presidential hopeful, Hillary Clinton, 67, isn't concerned about fellow Democratic contender, Bernie Sanders, 73, despite the Vermont Senator continuing to gain momentum in the polls: RadarOnline.com has learned the former Secretary of State was recently overheard slamming him behind his back, saying no one would vote for an over-the-hill hippie!
After a Democratic fundraiser in Cedar Rapids, Iowa, last week, Clinton was asked why she hadn't mentioned Sanders in her remarks at the banquet dinner, according to an insider.
Article continues below advertisement
The eyewitness said, "She openly rolled her eyes! You could tell Senator Sanders has become a thorn in her side."
"She then loudly said that no one was going to vote for an over the hill hippie," the insider claimed. "It was said in close proximity to Sanders' supporters, and staffers."
"It was just stunning to hear the former First Lady of the United States, and a colleague of Bernie's in the Senate, say that," the source continued. "Especially since she is close in age to him!"
The latest Clinton gaffe comes at a very perilous time, as a USA Today has the potential Democratic nominee trailing GOP frontrunners, Jeb Bush, Scott Walker and Marco Rubio in three key swing states: Colorado, Virginia and Iowa.
Meanwhile, Senator Sanders, a progressive Socialist, is enjoying record crowds exceeding those that have gathered for many of the presidential hopefuls, including those of the GOP.
In just two examples, Sander saw 20,000 people turned out for a Phoenix stop, and 8,000 for a Dallas event. Arizona and Texas are both traditionally Republican states.