Exclusive
Cover Girl! Hillary Clinton Emails Reveal She's Obsessed With Her Image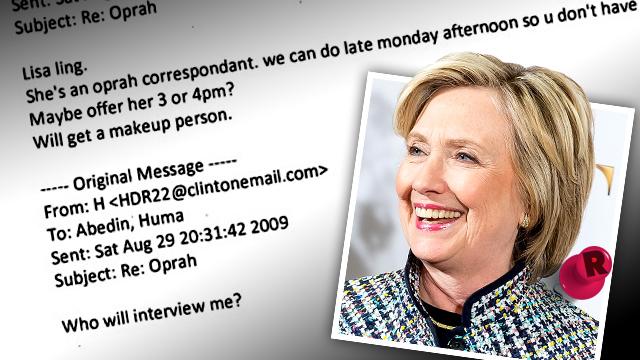 All hail the glam chief! Presidential candidate Hillary Clinton has her sites on the White House — but to get there it's going to take a village to help the diva maintain her polished image.
RadarOnline.com has uncovered several emails released by the government that show just how much Clinton is concerned with how she appears to the public.
In one exchange in the summer of 2009, a staffer informs Clinton that Parade magazine wants to do a feature on her. The article, writes the staffer, would be "a day in your life, when you meet with members of Congress and international figures" and could "show the impact you are having domestically and internationally."
Article continues below advertisement
Clinton, 67, is guaranteed she will like the end result. However, the Presidential candidate is more concerned with the nuts and bolts of her appearance and keeping her image intact than focusing on international issues and politics.
"Is this a cover story? Does anyone know?" Clinton asks.
She also demands to be informed who would be interviewing her for the piece.
Reassuring her, the staffer says Lisa Ling would conduct the interview. "She's an Oprah correspondent," explains the staffer, noting several times Clinton "will get a makeup person" as well as hairstylists.
And in a bizarre request that shows just how much control Clinton tries to keep over her image, she asks if "they can do the interview in the barn?"
Clinton, shows the emails, eventually had to settle for the decidedly chicer getaway of the Hamptons in New York.