Gwyneth Paltrow Disses Ex-Husband Chris Martin While Discussing Co-Parenting Their Kids — 'It's Been Hard'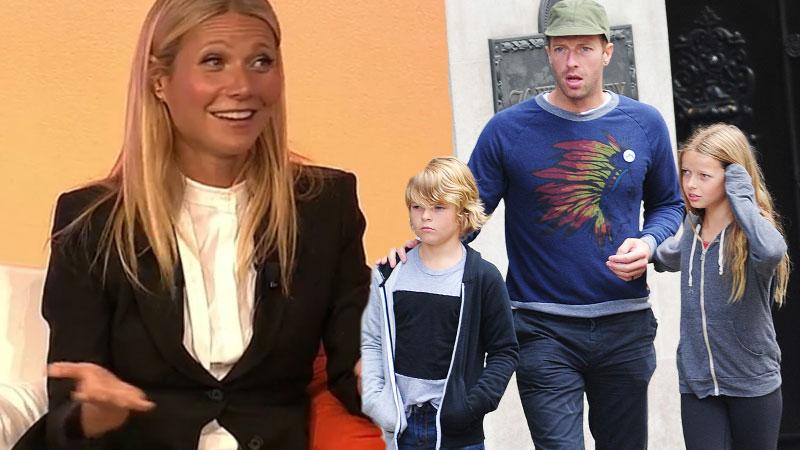 Gwyneth Paltrow isn't exactly singing her Coldplay ex-husband's praises in the parenting department.
The actress recently opened up about raising her kids with 38-year-old Chris Martin — Apple, 11, and 9-year-old Moses — at the industry conference #BlogHer15 in New York.
"I think, unfortunately, though we couldn't stay in a romantic relationship, we're very, our values are very much around the importance of family and the importance of those relationships and I'm lucky that we're aligned in that way," said Paltrow, 42.
Article continues below advertisement
However, she continued, "It's been hard, and you know, like, we've gone through really difficult times with it but we've always said these children are our priority."
"What that really means is, 'Even though today, you hate me and you never want to see me again, like, we're going to brunch, 'cause it's Sunday and that's what we'll do!' You know, like, 'That's what's happening!'" she said. "Like, the children are our commitment."