Exclusive
Million-Dollar Mistake: NY State To Bill Prison Workers Million$ For Search For Escaped Inmates — Was The Prison Break Really Their Fault?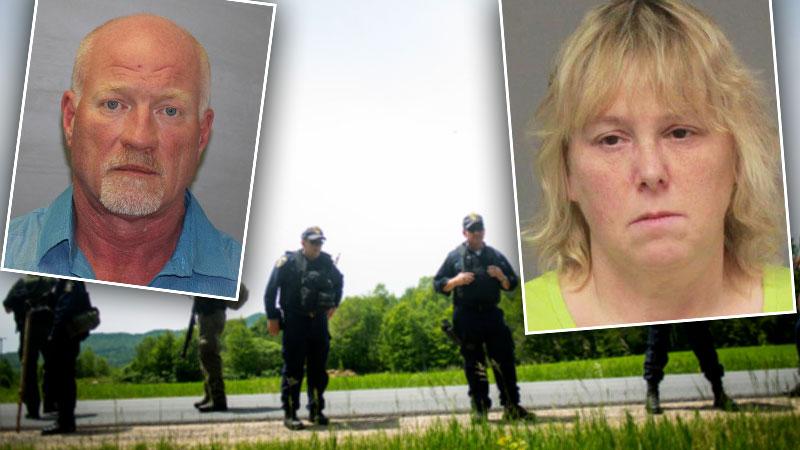 Disgraced Clinton Correctional Facility staffers Gene Palmer and Joyce Mitchell are about to face even more fall-out from the prison break at their facility. RadarOnline.com has learned that New York State is going to attempt to recoup the millions of dollars spent on searching for inmates Richard Matt and David Sweat from the duo, who are already facing criminal charges in the scandal.
The search for escaped inmates Matt and Sweat reportedly cost at least one million dollars a day during the twenty-three day search.
Article continues below advertisement
An insider told Radar, "Corrections officer Gene Palmer and seamstress Joyce Mitchell are going to be hit with a huge bill for the search."
Though both are awaiting trial over allegations they helped the duo escape, the source insisted, "The fact is, neither one of the inmates would have been able to escape without their help. Gene Palmer and Joyce Mitchell are lucky that no one was hurt or killed during the manhunt for Matt and Sweat, because they would have absolutely faced additional criminal charges."
"Even if New York can only recover a fraction of the costs from them, it will send a very strong message to the community that the actions by Gene and Joyce will be held accountable," the source said.
Palmer appeared in court on Monday and waived his right to a preliminary hearing. The corrections officer has been charged with promoting dangerous prison contraband, destroying evidence, and official misconduct. He remains free on $50,000 bail, and has pleaded not guilty.
The case will now be handed over to the Clinton County Court, and a grand jury will be impaneled.
Prison seamstress Mitchell remains behind bars in Rensselaer County Jail on a $200,000 bond. She has been charged with promoting prison contraband, a felony, criminal facilitation, a misdemeanor, and has pleaded not guilty.
During the search, more than 800 officers traversed rugged terrain, rural farmland, homes, and barns covering over 600 miles. They eventually shot Matt dead late last week, and captured Sweat on Sunday.