Christie Brinkley's Daughter Blasts Uncle In Vicious Family Feud — 'I Don't Trust Him'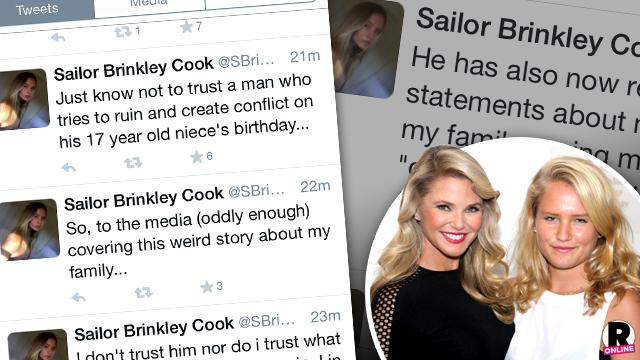 The family feud raging between Christie Brinkley and her brother Gregory Donald Brinkley has spilled over and now involves the former supermodel's daughter.
"Just know not to trust a man who tries to ruin and create conflict on his 17 year old niece's birthday…" Sailor Brinkley Cook tweeted July 2, advising followers to block Gregory Donald from social media.
"I don't trust him nor do i trust what he does or what he believes in," she continued. "I in no way want to be connected to him or his lifestyle…"
Article continues below advertisement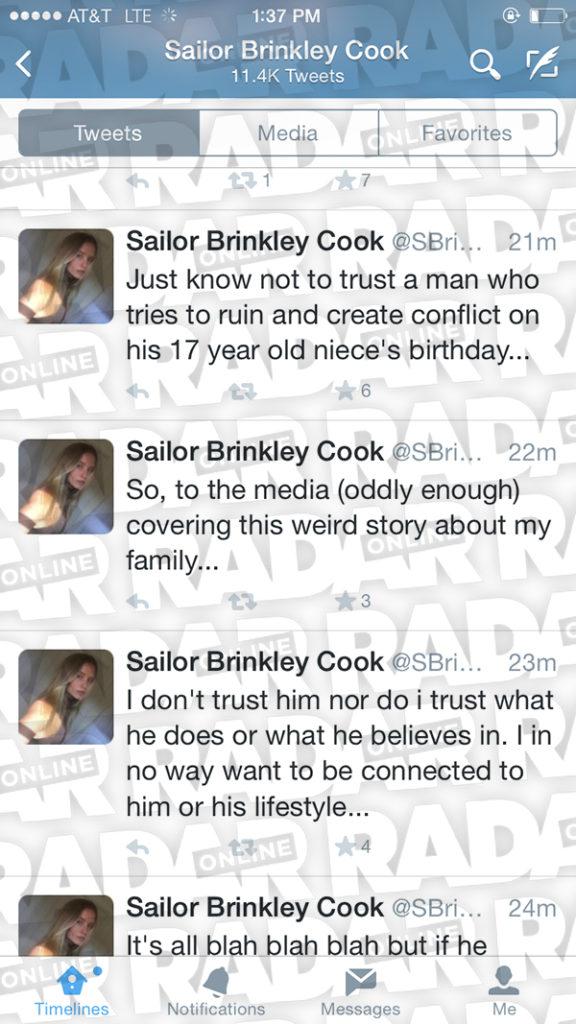 As RadarOnline.com reported, Christie, 61, and her brother were at odds over a memorial service for their late parents, and a frustrated Donald publicly vented his anger on Facebook.
Gregory Donald also claimed Christie ignored her stepfather's wishes to be left to die from his terminal cancer and instead ordered medical officials to keep him alive, sources said.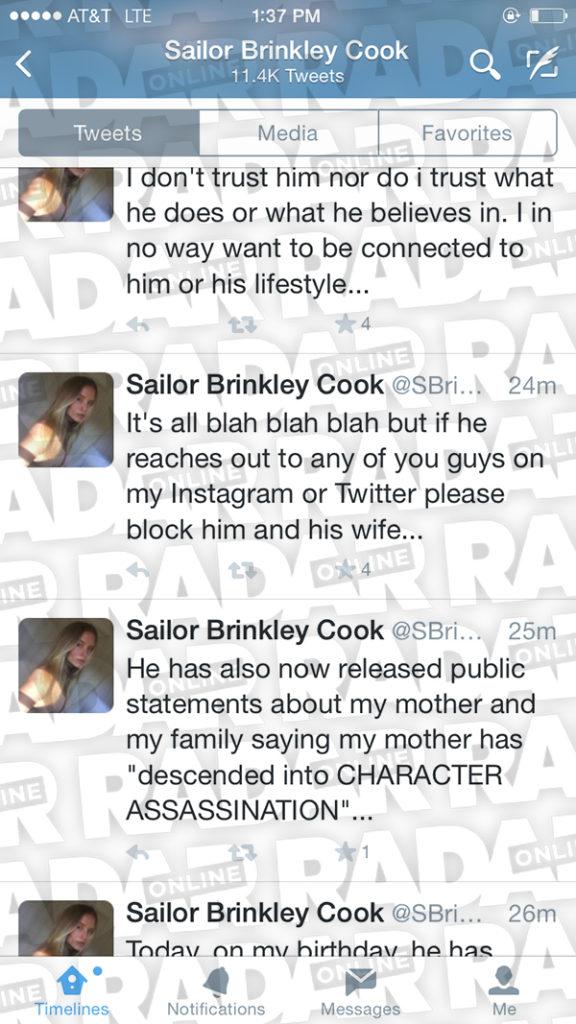 MORE ON:
Sailor Brinkley Cook
"He has now released public statements about my mother and my family saying my mother has 'descended into CHARACTER ASSASSINATION'," Sailor blasted on Twitter.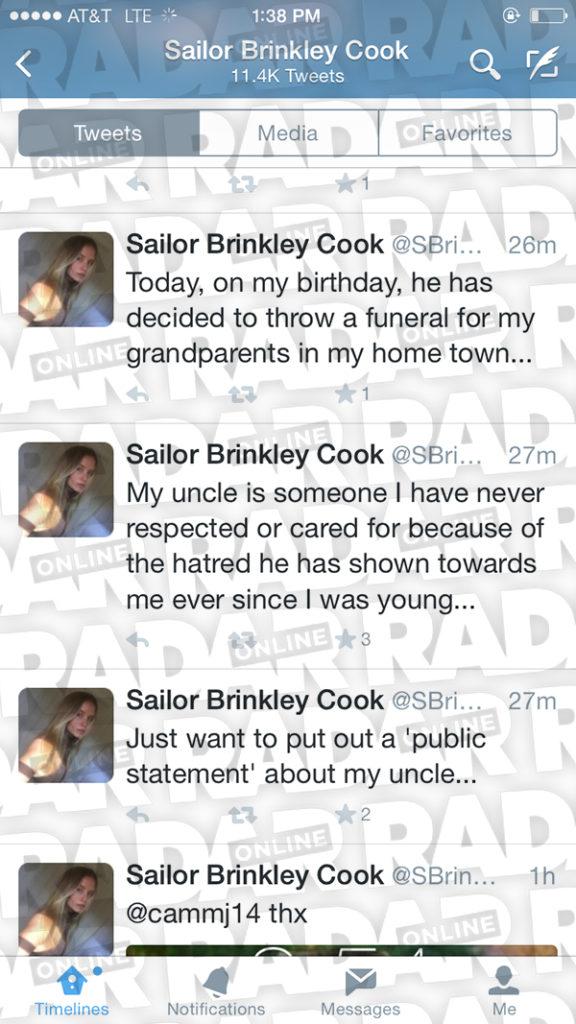 "Today, on my birthday, he has decided to throw a funeral for my grandparents in my home town…My uncle is someone I have never respected or cared for because of the hatred he has shown towards me ever since I was young…"