Exclusive
Christie Brinkley's Brother RIPS Model Over Memorial For Late Parents –– Shocking Sibling Rivalry Explodes In The Hamptons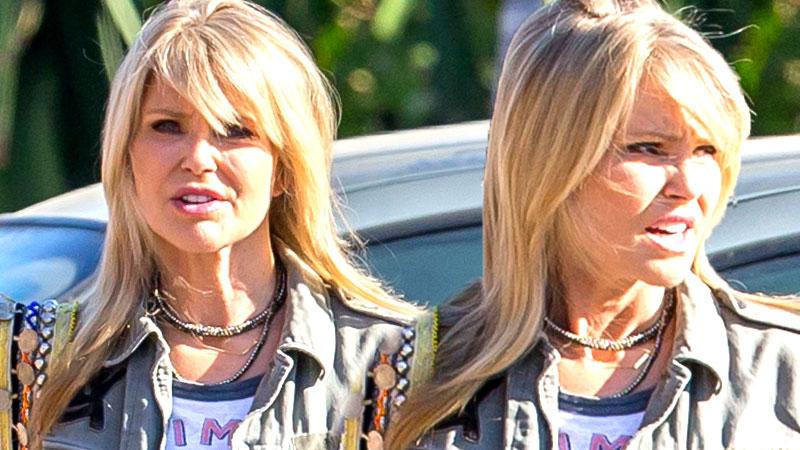 Christie Brinkley and her brother Gregory Donald Brinkley are engaged in a vicious family feud over a memorial service for their late parents.
The bad blood has long been flowing between the siblings, sources tell RadarOnline.com exclusively, and a frustrated Gregory Donald has publicly vented about his sibling rivalry on Facebook.
In regards to the memorial, Gregory Donald had hoped to have a service Thursday in the Hamptons village of Sag Harbor, sources said, after Christie snubbed him from a service she had held for their late folks.
Article continues below advertisement
In the past, the jilted brother has accused the "Uptown Girl" of withholding inheritance money from the estates of their late parents, stepfather Don and mother Marjorie; and even claimed she said he wished for their early deaths to get his hands on the inheritance faster, sources said.
"It is heart wrenching to watch Christie Brinkley descend into this CHARACTER ASSASSINATION," Gregory Donald wrote on his Facebook page, adding that he thought he and his sister "had developed a relationship that was strong and true.
"I had even left my work to spend extra time with mom and dad and also to take care of Christie's children while she danced and sang on the stage of Chicago the Musical."
Gregory Donald also made the shocking accusation that Christie went against her stepfather's wishes to die from a painful bout of terminal cancer, ordering medical officials to maintain tubing the suffering stepfather had continued pulling out, sources said.
The brother and sister also clashed over Gregory Donald's accusations that Christie had to pony up $200,000 to Southampton Hospital after having her landscaper take an airbed from the medical facility for her mother without the hospital's authorization, sources said.