4 Marines Dead In Chattanooga Massacre As FBI Investigates If Shooter Was Tied To Terrorism –– 4 New Developments In Deadly Massacre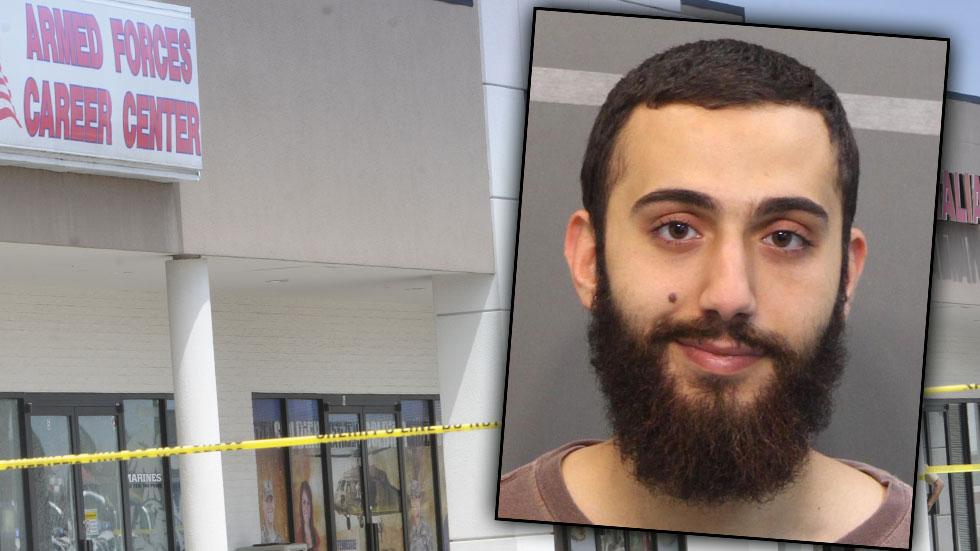 RadarOnline.com has all the latest updates in a 24-year-old man's shooting massacre at a pair of Chattanooga, Tenn. military facilities that left four U.S. Marines dead.
The Incident
Abdulazeez began his shooting spree at a recruiting center at about 10:45 a.m, Sgt. 1st Class Robert Dodge said. Authorities said that Abdulazeez then drove 7 miles to a Navy-Marine training center, where the violence continued. Three others, including a U.S. sailor, were injured in the massacre, which all happened within 30 minutes. Marilyn Hutcheson, a worker at a nearby facility, described the gunfire in the latter shooting: "It was rapid-fire, like pow-pow-pow-pow-pow, so quickly -- the next thing I knew, there were police cars coming from every direction." Abdulazeez was dead following the events, though the exact cause remained murky early Friday. A U.S. official said that investigators believed Chattanooga police fired the fatal shot into the gunman.
Article continues below advertisement
Watch the video on RadarOnline.com
The Shooter
Muhammad Youssef Abdulazeez, a Hixson, Tenn. engineer who was born in Kuwait, was identified by the FBI as the shooter in the incident. Abdulazeez had never been under any sort of investigation, U.S. officials said, adding that they were still seeking a motive in the massacre. Interviews with those who knew Abdulazeez did little to clear up what motivated him to kill. A college classmate of his at the University of Tennessee at Chattanooga told the AP that Abdulazeez was a popular student with an athletic background. Hussnain Javid said that, "He was very outgoing ... everyone knew of him." Two women were apprehended from Abdulazeez's house when police swarmed the residence in the wake of the incident.
Watch the video on RadarOnline.com
Ties To Terrorism?
With ISIS recent prompting their cohorts to commit acts of terror in the states, FBI agent Ed Reinhold said authorities are "looking at every possible avenue, whether it was terrorism, whether it's domestic, international, or whether it was a simple criminal act," adding that "there is no indication at this point that anybody else was involved." In the aftermath of the incident, there were no immediate "safety concerns for the general public," according to U.S. Attorney Bill Killian.
Watch the video on RadarOnline.com
Leaders React
President Barack Obama -- vowing a fast investigation -- called the Marine deaths "a heartbreaking circumstance," for "individuals who served our country with great valor to be killed in this fashion," while Vice President Joe Biden added, "Their families have already given a lot to the country -- and now this." Tennessee Gov. Bill Haslam said he was "sickened and saddened" by the day's events along with "all Tennesseans."