'Caitlyn Has Failed To Do The Right Thing': Driver In Jenner's Deadly Crash Rips ESPYs Winner –– Says Star Hasn't Taken Responsibility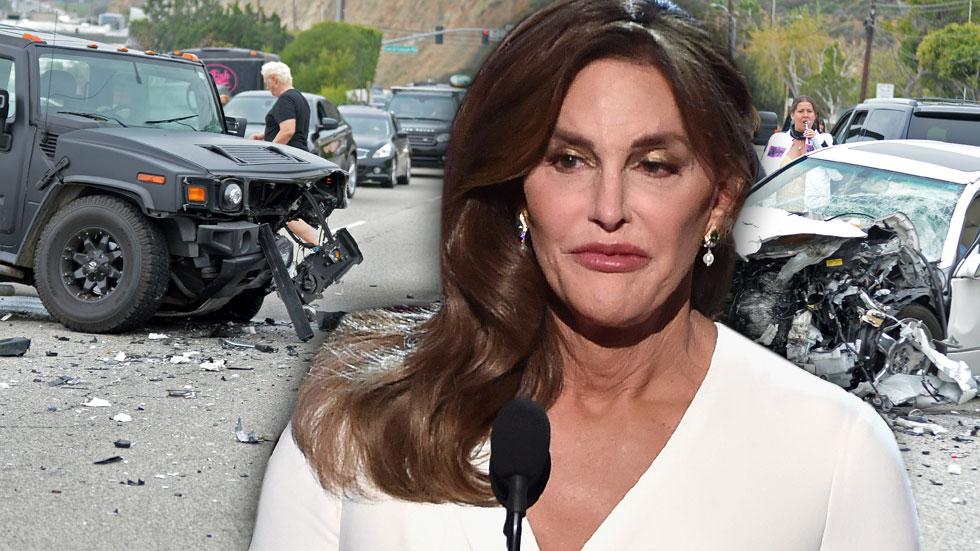 A woman in Caitlyn Jenner's Malibu pileup called out the ESPYs winner for failing "to do the right thing" in "taking responsibility for her actions" in the deadly crash.
Jessica Steindorff, a talent manager who was driving a black Toyota Prius in the Feb. 7 accident on Pacific Coast Highway, criticized the transgender star in a statement to Entertainment Tonight Wednesday.
"I find it difficult to understand how the culture we live in can honor a person who is responsible for taking a life and injuring several others with both an award and a reality show," Steindorff said. "For an individual who is such a positive role model in many aspects of her life, Caitlyn has failed to do the right thing and take responsibility for her actions."
Article continues below advertisement
Steindorff, who was in attendance as Jenner accepted her Arthur Ashe Courage Award, said that she "hope that someone who seems to greatly value the importance of human existence would be more sensitive to the fact that she ended another person's life.
"Sadly, we are living in a tabloid society."
Watch the video on RadarOnline.com
As RadarOnline.com previously reported, Steindorff on May 1 sued the wealthy Olympian, saying the 65-year-old was driving "negligently, carelessly, recklessly and wantonly" on the fateful day, triggering the four-car pileup. (Caitlyn has also been named in a wrongful death suit by Dana Redmond and William Howe, the stepchildren of Kim Howe, the woman who died in the incident.)
In the wake of the accident earlier this year, Caitlyn -- who has not been charged in connection with the incident, sent her "heartfelt and deepest sympathies ... to the family and loved ones, and to all of those who were involved or injured in this terrible accident.
"It is a devastating tragedy and I cannot pretend to imagine what this family is going through at this time. I am praying for them. I will continue to cooperate in every way possible."
The case remains under investigation from the Los Angeles County Sheriff's Department, and insiders tell Radar that cops are ready to turn the case over to the District Attorney this week.
As Radar was first to report in February, the DA's major crimes unit will be responsible for prosecuting the case, and Jenner may be charged with involuntary vehicular manslaughter in the incident.