Mums The Word! Blake Shelton Bans Ex Miranda Lambert's Name From Set Of 'The Voice' -- 'Extremely Tense Situation'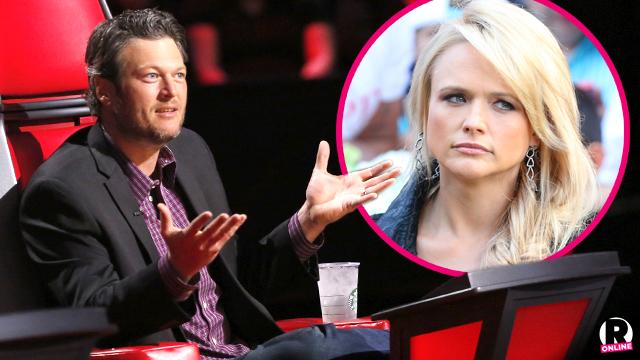 Blake Shelton doesn't have the time to think about his bitter divorce from Miranda Lambert because of his grueling filming schedule as a judge on Season 9 of NBC's The Voice. But RadarOnline.com has exclusively learned that Shelton's refusal to even mention his ex's name on set has made for an uncomfortable work situation.
"Blake has been back on the set now for a couple of weeks," a well-connected NBC insider says.
Article continues below advertisement
Following his recent divorce from wife of four years, country superstar Lambert, "Blake has made it very clear that he does not want anyone to bring up her name in any way, shape or form."
"It is extremely tense on the set because you can see how pi**ed off and upset he is, but he is trying to pretend like everything is just peachy," says the source. "It's like it is the pink elephant in every room that he is in."
"When Blake is filming, Miranda has never been a topic to begin with," the network insider tells Radar.
"He always acted like he was single and would constantly flirt with not only the girls in production, but also with some of the girls that he mentored."