Ben Affleck 'Gearing Up For A Big Custody Battle' — How He's Outsmarting Jen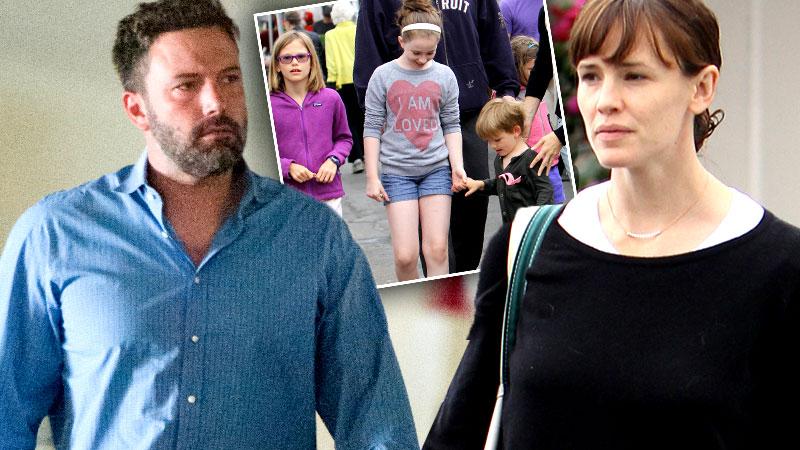 Ben Affleck seemed like a selfless dad when he followed his children around the country after announcing his split with Jennifer Garner — but he did it for a very selfish reason.
"Ben's attorney has advised him that he needs to be around as much as possible to show that he's responsible and involved in his children's everyday lives," explains an insider to In Touch. "He wants joint legal and physical custody — he doesn't want to let Jen take the kids away from him. But those kids are Jen's main priority and she wants sole physical custody. It's turning into a bitter fight."
Article continues below advertisement
In fact, Affleck has racked up almost 10,000 frequent flier miles in July alone in his effort to be involved in his children's lives. First, he and Garner took their family to the Bahamas as they weathered the announcement of their divorce.
Then Affleck returned to LA but hopped right back on a plane to join his kids — Violet, 9, Seraphina, 6, and Samuel, 3 — in Atlanta, where Garner is busy filming her new movie, Miracles From Heaven.
Despite 42-year-old Affleck's attempts to show he can be a good parent, Garner, 43, isn't falling for his ruse, and she's still wary about his lifestyle choices.
"Ben can go to some dark places and Jen doesn't want the kids to be around him when he's like that," says the insider. "And she doesn't trust him to take care of them for an extended period of time."
Still, Affleck has resolved to fight for custody despite his ex's reservations. Garner's distrust "is killing him inside," says the insider. "He hasn't always been the best parent, but his kids mean everything to him."