Exclusive
Ben's Bachelor Bungalow! Affleck Living At Posh Beverly Hills Hotel For Weeks -- NOT Family Home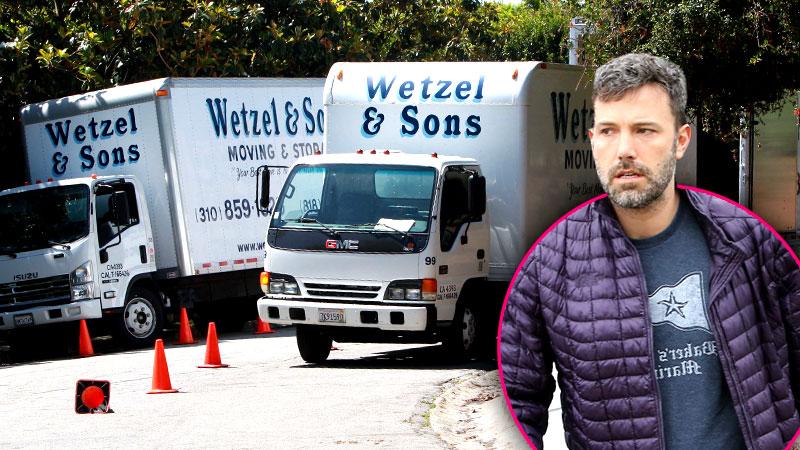 Despite claims that Ben Affleck has been living at the family home as his marriage crumbled, RadarOnline.com has learned he has been hunkering down in a bungalow at a nearby five star hotel for weeks! Meanwhile, his estranged wife, Jennifer Garner, continues to take care of their three children as a single mom.
Reports that the couple are living under the same roof during the divorce, are false, according to multiple insiders.
Article continues below advertisement
"Ben has been holed up at a nearby five star hotel in a bungalow," a source told Radar. "He arrives and leaves via a service entrance for employees."
"Only a select few among the hotel's staff know he is even on the premises. Whenever Ben orders room service, it's left at the door. There are strict instructions to not enter the bungalow."
"The bungalow is only cleaned after Ben's assistant calls the general manager to indicate when it should be done," the source revealed. "Ben has also been hiding in the backseat of his assistant's car to come and go as he pleases."
"Ben will stay at the family home when Jen is out of town, and he will take care of the kids," the source said.
Radar broke the story: Garner is erasing all traces of her bad boy husband from her bedroom, as the actress has launched an extensive remodeling project since he moved out. Radar also exclusively obtained the permit and inspection details about the inspection.
The building permit application, exclusively obtained by Radar, listed the description of work as "interior remodel to master bedroom and bathroom," and was filed by Garner's business manager.
The Grading Pre-Inspection report states Garner's work description includes "interior/alteration/remodel to master suite wing."
The building permit application was filed on June 16, 2015, and the construction will not change the "building footprint," but will give Garner a fresh start as she starts her life as a single girl again.
Meanwhile, Ben has been "more than happy staying in the bungalow," the source said. "He has the privacy and security he needs. Anything he needs is just one phone call to the front desk. Ben is paranoid about being spotted on the grounds, and the staff has whispered that he has even worn several disguises."