Ben & Jen Divorce Secrets! Affleck's 'Infidelities' Caused Split From Garner, Report Claims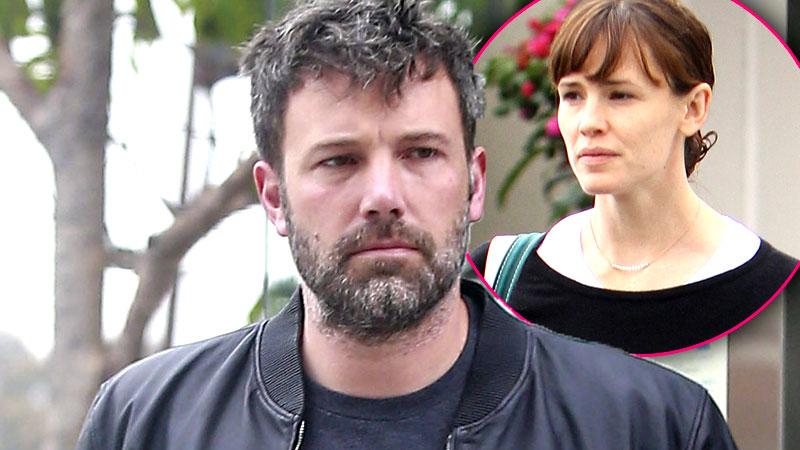 Ben Affleck and Jennifer Garner insist that their divorce is amicable, but behind the scenes, a new report claims, there is tons of tension over his alleged infidelities and her controlling ways.
The A-list couple, parents to three children, have ended their 10-year marriage and now allegations about the inner workings of their broken relationship are being revealed.
"There's a lot of bullsh*t out there but the reason they split is because of Ben's drinking and his infidelities," a source told Us Weekly magazine. An Affleck source countered that claim, saying, "Ben did not cheat on Jen," but the report insists suspicions are there.
Article continues below advertisement
As Affleck worked on movie projects away from home with gorgeous leading ladies, another source said the temptation was too much: "Ben just couldn't control himself," the insider told the magazine.
Rumors have often swirled about his on-set romances, and according to the magazine, his wife knew about his dalliances. In the past year, Garner told friends that her husband "admitted to cheating" with an attractive brunette co-star who played his love interest in the film, the report claims.
Garner was allegedly devastated and kicked him out of their $17.5 million Pacific Palisades home (which she is now remodeling and turning into a swanky bachelorette pad), "but eventually decided to forgive him," a source said.
Meanwhile, another source claimed she has told friends about his "one-night stands with random women," and worried about his reconnection with a former fling on Facebook in 2012.
And now their marriage is finally over.
"Jen has bent over backward for Ben so many times," a source said. "She just couldn't put up with it anymore."
What do you think about Ben's "infidelities?" Sound off in comments below.