From Wild Child To Mama's Girl! 'The Little Couple' Daughter Zoey Bonds With Parents At Ballet Class In Season Premiere -- WATCH The Sneak Peek!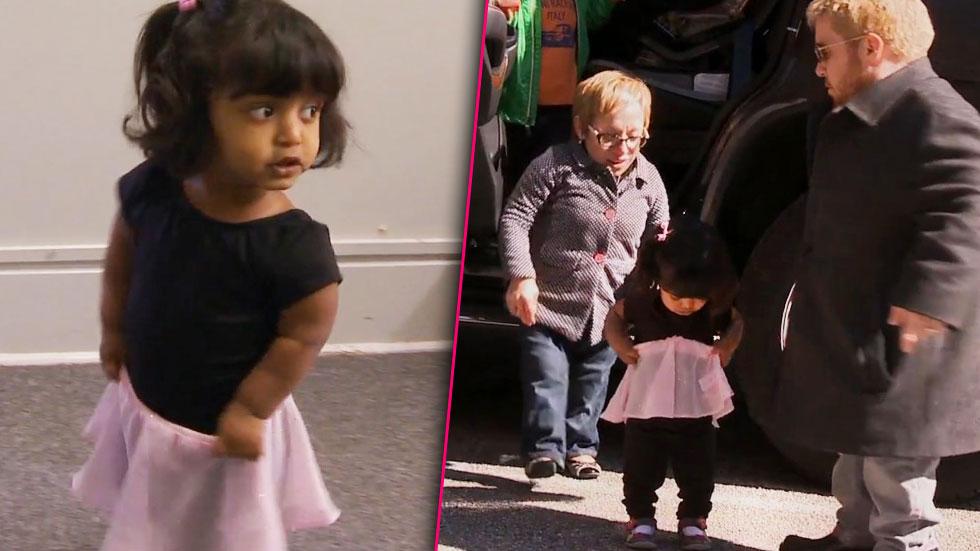 On this season of the The Little Couple, Jen Arnold and Bill Klein are making sure that their kids, four-year-old Will, and three-year-old Zoey, are getting into some fun new activities. For Zoey, this means trying out her very first ballet class!
"Today is Zoey's ballet class," Klein said. "It's the first time that we've really introduced anything outside of school that's organized."
The family piled into their SUV and headed over to the dance studio. Not wanting to leave their son out of the fun, Arnold asked Will, "Do you wanna do ballet," an offer which was met with a resounding, "No, thanks!"
Article continues below advertisement
Arnold and Klein were unsure of how their daughter would react to the class. "I think out of the two of my kids, she is the more unpredictable one," Arnold admitted, a sentiment that was echoed by Zoe's father, who said, "In the back of our minds we're wondering if she'll just turn tail and run out the door!"
Watch The Video on RadarOnline.com
These worries about how she might react were not unfounded. RadarOnline.com previously reported that the young girl, who spent the first years of her life in an orphanage in India, had been having difficulty adjusting to her new life. "She blamed us for the change," Arnold said. "She really wanted nothing to do with us." However, it now appears that things have gotten better for the family, as Zoey can be seen holding hands with her mom and hugging her dad as they entered the dance studio.
Zoey seemed immediately at home with her instructor and with the other dancers in her class. "In she walked like she'd been walking in there for the last year and a half or something," her mother said. "I was like it's ok, bye! Don't even wave, honey, mommy's right here!"