'It's Profoundly Disturbing': Murdered Washington D.C. Family Fondly Remembered By Friends As Funeral Approaches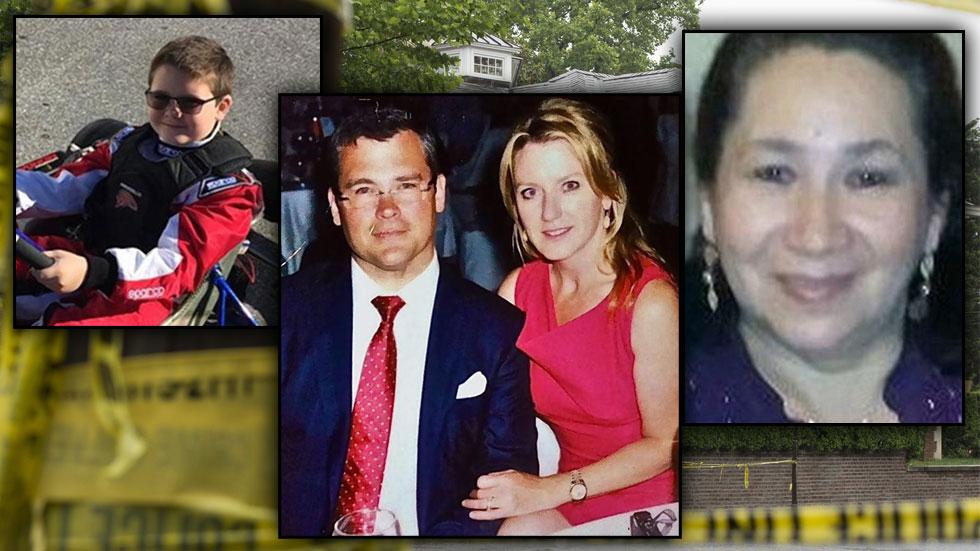 A wake was held for the Washington D.C. family murdered last month in their home, as the family will be laid to rest Monday in a funeral in the area.
Mourners paid tribute to Savvas and Amy Savopoulos, and their son Philip, at Washington D.C.'s Joseph Gawler's Sons Funeral Home, with family friend Doris Dixon one of the many saddened in attendance to pay tribute to the slain family-of-three.
"Amy and Savvas were wonderful, wonderful people … very generous," Dixon told WTOP. "Amy and I were on a committee of the opera together, and they opened their home to our events."
Article continues below advertisement
Another family friend, Mike Manatos, called the family's death "profoundly disturbing."
"When something like this happens, it's tragic," Manatos told the Washington Post. "When it happens to a couple that is living life the way it should be, it's profoundly disturbing."
On Monday, the family's funeral will take place at St. Sophia's Greek Orthodox Cathedral, CBS Baltimore reported.
As RadarOnline.com previously reported, the family and their and housekeeper Veralicia Figueroa, 57, were found dead May 14 as officials responded to reports of a blaze at the home. Three of the four found dead had previously been stabbed, according to police.
Authorities have charged Daron Wint, a 34-year-old man who used to work for Savvas Savopoulos' company American Iron Works, with first-degree murder in connection with the four deaths. Authorities suspect others were involved in the killings.
Watch the video on RadarOnline.com