Exclusive
'God Bless Her!' Christian Reality Dad Todd Chrisley Supports Pal Caitlyn Jenner – 'Taught To Lift My Sister Up'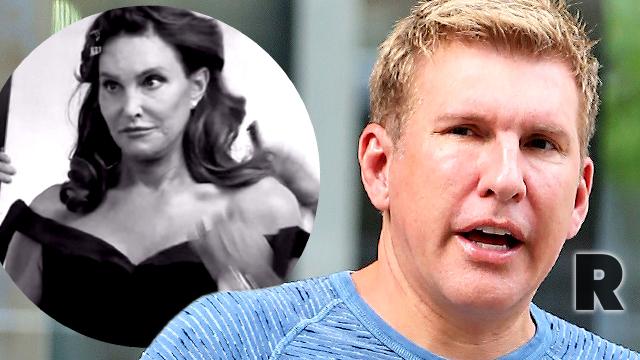 Todd Chrisley knows best when it comes to his Christian faith! However, after fellow reality star parent Caitlyn Jenner got backlash from various religious groups this past week when she debuted her new female identity on the cover of Vanity Fair, the 46-year-old Chrisley Knows Best patriarch spoke to RadarOnline.com exclusively to share his support for Jenner, saying "God Bless her!"
"From a Christian perspective, I am taught to lift my sister up," Chrisley says when asked if his religious family supports Jenner's transition.
Article continues below advertisement
"As soon as Caitlyn got a Twitter account and sent her first Tweet, our family immediately followed her," the devoted husband to his wife of 18 years, Julie, and father to Savannah, Chase, Grayson and Lindsie adds.
Chrisley explained to Radar how he became friends with the Jenners and the Kardashians. "Back in the 1990's, I knew the family when we were neighbors and used to attend the same country club and we would run into each other often. Caitlyn and Kris, as well as their daughters, were always sweet to us and I wish them all nothing but the best," he tells Radar.
Chrisley Knows Best is now in its third season on the USA network and, as Radar previously reported, the recent addition of a spin-off show , as well as late night talk show, has given the outspoken Georgia based self-made millionaire an even greater platform to share his beliefs.
"Listen, our family and Caitlyn's family may be different in that we lead different lives, but there is no difference when it comes to being accepted by your religion. We are all right. There is no wrong."
What do you think about Todd Chrisley and Caitlyn Jenner being old friends? Tell us your thoughts in the comments below.