Remembering The Savopoulos Family: One Month After The Brutal Murder -- Watch The Video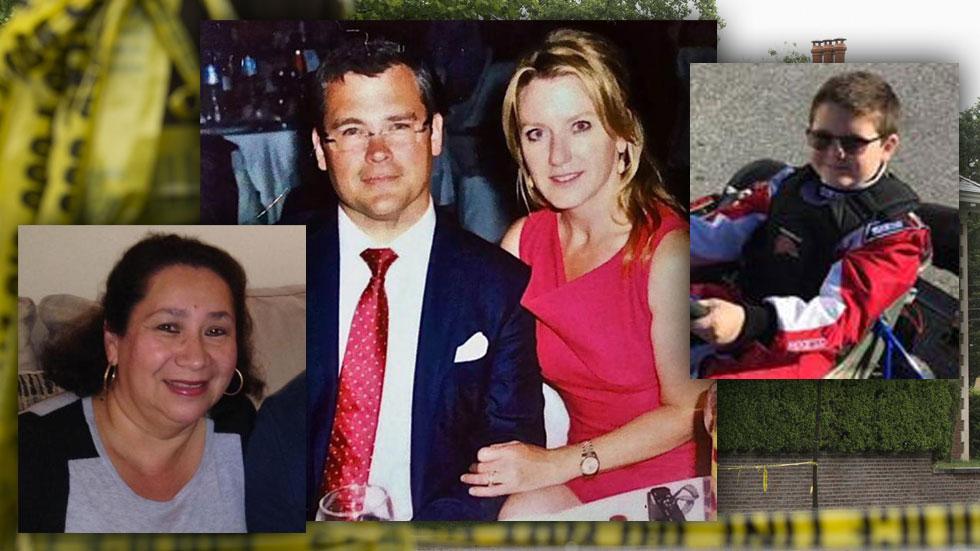 Just one month after the brutal murders of the Savopoulos family and their beloved housekeeper, authorities are still searching for answers in the mysterious and heinous crime.
Though investigators have made serious headway on the case, some details have yet to be uncovered.
In a new edition of 20/20, ABC Network reveals new details of the shocking crime, including interviews with the family's other housekeeper and Savvas' personal assistant, who both played pivotal roles in the events leading up to the heartbreaking loss.
Article continues below advertisement
The assistant, 28-year-old Jordan Wallace, had received instructions from Savvas to drop off $40,000 to the family home, which he later confirmed in a text, saying: "Package delivered."
Though much of the family's communication proved to be suspicious in the last few days they were alive, many of the Savopoulos employees admit they didn't feel alarmed enough to take drastic action.
"I can't stop thinking about that day," family housekeeper Nelitza Gutierrez said. "Maybe if I was there, maybe I help them."
"That day I call three times, and also I send a text message — 'Are you OK? Call me when you have a chance'," she continued.
When the family ordered pizza the evening before their deaths, wife Amy Savopoulos instructed the delivery man to drop the meal off without ringing the doorbell, as she had a sleeping child inside.
That pizza proved to be a key source in evidence, when DNA of prime suspect Daron Wint was found on a bit of crust.
Watch the Video on RadarOnline:
Police say the victims were tortured, beaten and stabbed to death.
Court documents also reveal that among the items police found was a bloody baseball bat uncovered in the bedroom containing the three adult bodies.
As the investigation wares on, the family's two teenage daughters – at boarding school when the murders occurred – mourn the loss of their loving family.