Daron Wint Court Hearing Tuesday For Brutal D.C. Family Murder, Get The Details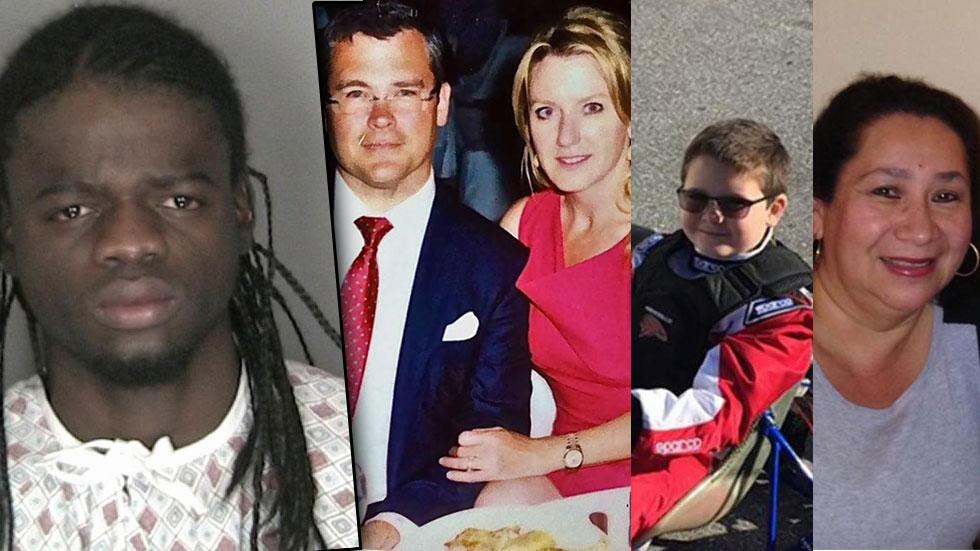 Daron Wint, prime suspect in the quadruple murder of the Savopoulos family and their housekeeper, is scheduled to appear in D.C.'s Supreme Court today after he hired new representation from a Fairfax-based law firm.
Wint was charged on May 21, one week after the bodies of Savvas Savopoulos, 46; his wife, Amy, 47; their 10-year-old son Philip, and their housekeeper, Veralicia Figueroa, 57, were found in the Savopoulous's home, set ablaze in a grizzly fire.
Article continues below advertisement
Police first identified Wint as a prime suspect when they discovered his DNA on the crust of pizza that had been delivered to the home the night of the murders.
Savvas Savopoulos' personal assistant was also assigned to drop off $40,000 to the home, which served as an assumed ransom.
During Wint's initial hearing, his original attorneys lobbied for his innocence, claiming the case was "based on speculation and guesswork."