Sex Tape Shocker! Race Faker Rachel Dolezal Accused Ex-Husband Of Making Her Engage In On-Camera 'Sexual Acts' –– Learn More Jaw-Dropping Details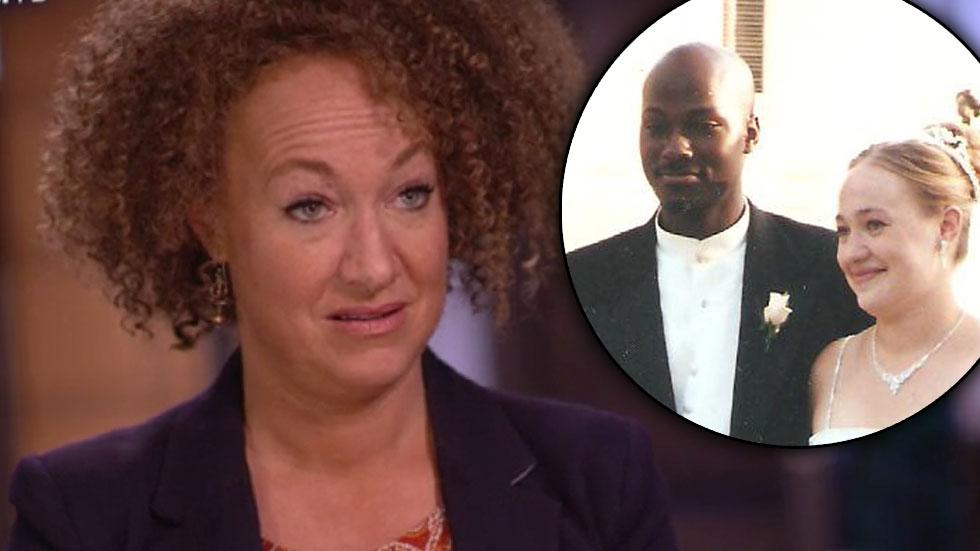 Rachel Dolezal, the former NAACP leader in the midst of the nation's most shocking scandal, made a sex tape with her ex-husband Kevin Moore, she once told a court.
The 37-year-old Spokane, Wash. native, who resigned from her post at the organization this week after her it was revealed she's not black, made the bombshell claim in a custody battle in Coeur D'Alene, Idaho with Moore ten years ago over their now-13-year-old son, Franklin.
Article continues below advertisement
Dolezal, who's now in talks to have her own reality show, claimed Moore -- who denied all of her accusations -- made her participate in a "video tape ... which required her to participate in sexual acts with him on tape against" her wishes.
In addition to the stunning sex tape claims, Dolezal claimed that Moore, a physical therapist, subjected her to "physical, emotional, sexual and verbal abuse" during their five-year marriage, which began in March of 2000. Moore engaged in "pushing, hair pulling and forcible restraint" in the incidents, Dolezal claimed in court docs.
Dolezal was unsuccessful in convincing the courts of her claims that her ex-husband had been abusive to their son, as he was awarded joint custody in the proceedings, and continues to have regular visits with the boy.
The alleged violence was backed up by Dolezal's brother Joshua -- who currently stands accused of sex abuse -- in a 2014 memoir he penned titled, "Down From The Mountaintop: From Belief to Belonging."
In the book, Joshua Dolezal wrote of Moore: "I murdered him hundreds of times in my sleep," painting a picture of an abusive household he described as a "self-contained hell."
Joshua also claimed that Rachel told him on the phone once that Moore's behavior was "freaking her out," as he was engaging in sex acts with her while she was asleep.
Moore "wakes me at three in the morning by licking me," Joshua said Rachel told him. "Sometimes he's on top of me before I'm even awake. He's done that before, but now it happens every day."