'More And More Lies': Rachel Dolezal's Brother Says She Won't Take DNA Test To Prove She Might Be Black –– Plus City Leaders Call Her Work Behavior 'Unacceptable'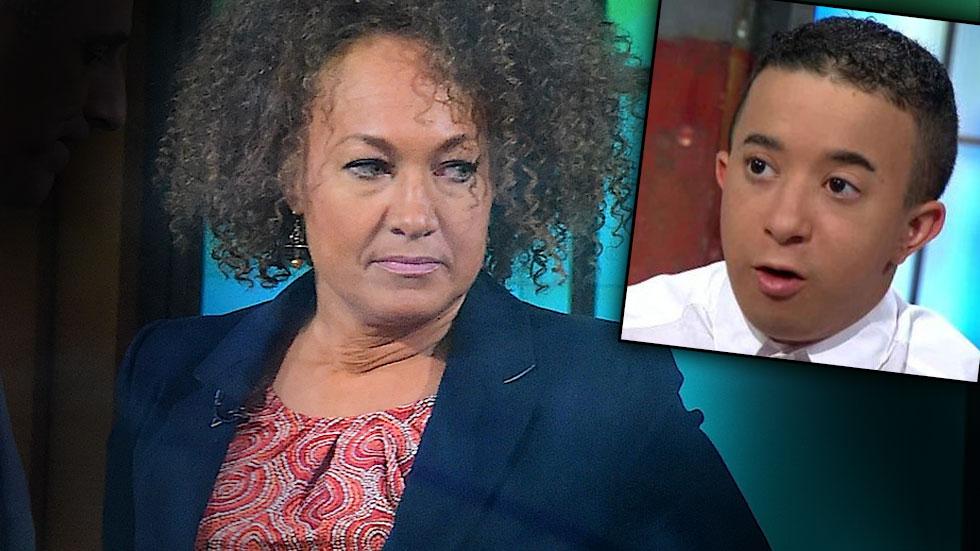 Rachel Dolezal's brother shot back at her comment that her parents might not be biological, challenging her to take a DNA test.
As RadarOnline.com previously reported, the former NAACP leader, a Spokane, Wash. native, claimed Tuesday that "there's been no biological proof that Larry and Ruthanne Dolezal are my biological parents," as she hasn't ever taken "a DNA test."
Ezra Dolezal, who is the biracial adopted son of Larry and Ruthanne Dolezal, told CNN he could "guarantee that she is not going to take a DNA test to prove that they are not her parents -- because they are, and she doesn't want to be caught going back on her story again."
Article continues below advertisement
Ezra said that his 37-year-old sister "keeps on making up more and more lies to help fit the story as it goes," and is "too nervous to just admit that she's not been telling the truth
Watch the video on RadarOnline.com
In related news, Dolezal says she won't resign from a leadership post in the City of Spokane's Police Ombudsman Commission after two local officials -- Mayor David Condon and City Council President Ben Stuckart -- called for her to step down immediately from the post, for issues unrelated to her ongoing racial controversy, KREM reported.
Watch the video on RadarOnline.com
Dolezal and two others -- Kevin Berkompas and Adrian Dominguez -- were investigated after a whistle-blower complained in April of misconduct in their dealings with city workers, most notably violating confidentiality rules. A report from an internal investigation indicated the three had violated a number of ethics standards they're held to in the voluntary position -- most notably workplace harassment rules.
Condon and Stuckart said they were "deeply disturbed" by the results of the report, and called the behavior of Dolezal and her two colleagues "unacceptable" and "far short of the community's expectations."
Stuckart also called out Dolezal for darting off to New York City to speak with the media amid the unrest in her home base, saying, "She didn't even have the guts to apologize to her own community."