Exclusive
Does Mariah Know? Carey's New Man Has Deep Scientology Ties, Secret Church Video & Donation Records Show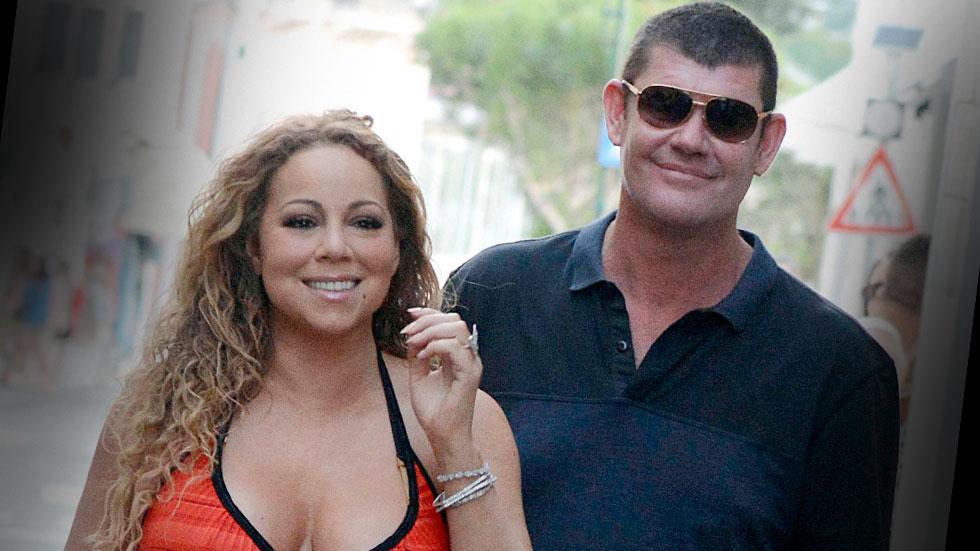 Mariah Carey's new man James Packer is dashing, single, and worth roughly $4.7 billion. But does Carey know he also has a proud history with the Church of Scientology? RadarOnline.com has uncovered church records that show just how deeply the Australian businessman has ties to the organization.
Packer was reportedly introduced to Scientology in 2002. Around that time, he was photographed hosting Tom Cruise and then-wife Katie Holmes aboard his super-yacht Arctic P — the same boat on which he is now hosting Carey.
Article continues below advertisement
Packer never confirmed that Cruise introduced him to the church, but he said in 2013 that Cruise had personally reached out to him around that time period.
Confessing he was "depressed" and "emotionally exhausted" over a series of bad business deals, Packer said. "It was not a great time in my life."
"Tom Cruise reached out to me and it was a surreal thing," he continued. "I had met him only once or twice and he was in Australia and we got together. I think that he could tell I was in pain and he invited me to his house in Telluride to go skiing with him."
By 2003, Packer had apparently begun funneling some of his massive fortune into the church coffers. According to online archives of Impact, the magazine of the International Association of Scientologists, Packer was honored as a "Sponsor" for donating $5,000 to the church in July 2003.
And in just one year, his standing in the church had risen considerably. A shocking video unearthed by Australian news program Today Tonight showed Packer standing proudly alongside Cruise and Scientology spokesman Tommy Davis in the front row of a church event in 2004.
Article continues below advertisement
In the video, viewed by RadarOnline.com, Packer could be seen wildly applauding a painting of L. Ron Hubbard and chanting along to cheers lead by controversial church leader David Miscavige.
By 2006, he was ready to go public. In a bombshell interview, Packer told The Australian Financial Review magazine that he spent several hours a week dedicated to the study of Scientology.
Packer said, "I think it has been very good for me. It has been helpful. I have some friends in Scientology that have been very supportive. But I think it's just helped me have a better outlook on life."
Not long after, however, he reportedly cut ties with the organization. Multiple reports surfaced in 2008 alleging that Packer had decided to distance himself from the organization, with some sources claiming Scientology's anti-gambling stance conflicted with the casino mogul's business interests.
As RadarOnline.com reported, Carey and Packer stepped out last week and are currently vacationing aboard his yacht in Capri.