Exclusive
Shannon's Humiliation: 'RHOC' Co-Star Lizzie Rovsek Claims She Knew About David Beador's Affair For Months -- Open Secret Among The 'RHOC' Cast?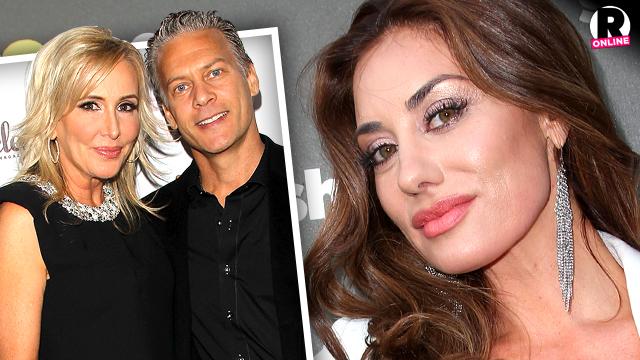 Apparently everyone on the cast of Real Housewives of Orange County knew that Shannon Beador's husband, David, was cheating on her -- except Shannon!
Tamra Judge said earlier this week that she knew about David's affair for months, and now Lizzie Rovsek claims she did too!
Rovsek exclusively told Radar, "I knew there were some things going on" when asked about her knowledge of David's affair.
"Shannon is a good friend of mine," said Rovsek, 35. "We talk about things that are close to us and there are certain things that, when you a really good friends with someone, you keep to yourself."
Article continues below advertisement
As Radar reported, the still-married parents to 13-year-old Sophie and 10-year-old twins, Stella and Adeline, disclosed the affair on the season premiere of RHOC, but chose not to disclose the identity of the woman who he cheated with, or when the affair took place.
But after RHOC co-star Tamra Judge confirmed the affair, Rovsek is speaking out about why she kept quiet for so long.
"You don't go and talk about it to other people and you keep your mouth shut. Not everybody does that," Rovsek told Radar at on June 10 at the Hallmark Shoebox Relaunch and 29th Birthday Celebration at the Improv in Los Angeles, Calif.
Do you think Shannon Beador should have left David Beador after disclosing the affair? Tell us your thoughts in the comments below.