Exclusive
The Dark Secret That Led To Rehab: 'Teen Mom' Leah Messer Victim Of 'Traumatic Childhood,' Sources Say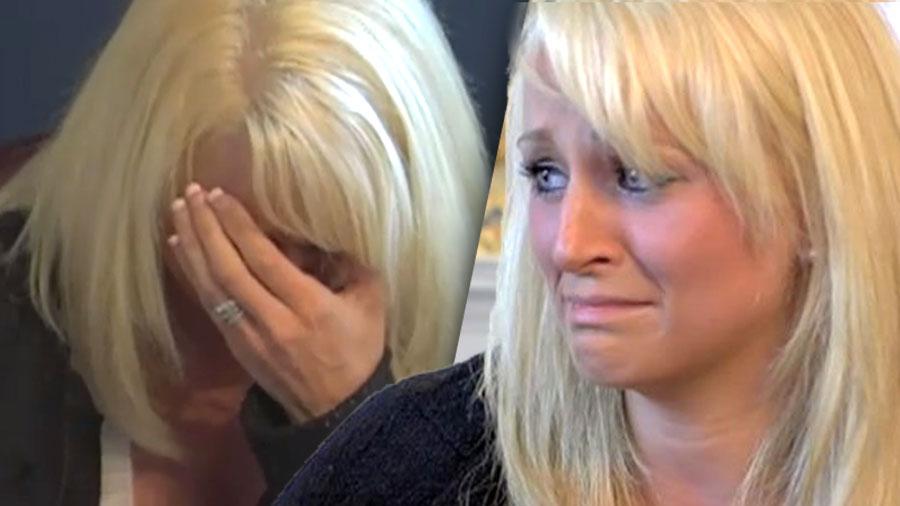 Leah Messer's problems run deeper than fans may realize.
The Teen Mom 2 star, who just finalized her divorce from ex-husband Jeremy Calvert, 27, on June 8, survived a dark, traumatic childhood, sources exclusively tell RadarOnline.com.
"She had a very rough time growing up," an insider reveals of the 23-year-old mother of three. "Many people, even her close friends, don't know that she dealt with a lot of pain and suffering when she was a very young girl."
Article continues below advertisement
Messer's inability to cope with these dark secrets ultimately led her to abuse prescription painkillers, the source explains. As RadarOnline.com has reported, the mom of 5-year-old twins Ali and Aleeah and 2-year-old Adalynn is now undergoing treatment in rehab.
"Of course she is getting help for her drug problem, but she is also learning to cope with her past," the source says.
She previously had a complete inability to tackle stress and strong emotions, according to the insider, and family members would often see her "sobbing in a state of panic" for seemingly no reason.
Calvert was so concerned about her emotional health, the source reveals, he begged her to go get help as far back as early 2014. She initially refused.
On the past season of her MTV show, Messer admitted to suffering from anxiety and began taking an unnamed medication that left her nodding out and foggy. But in a common case on reality series, the cameras barely scratched at the surface.
"She was far more emotionally disturbed and her addiction was already serious at that point," the insider claims. "No one knew what to do."
Messer, who as RadarOnline.com revealed, recently began dating personal trainer Theodore "T.R." Dues, is expected to check out of treatment within the next few months, and friends and family pray she stays on the right track.