She's Back! Leah Messer Returns From Rehab, Posts Heartfelt Photo Of Her Three Daughters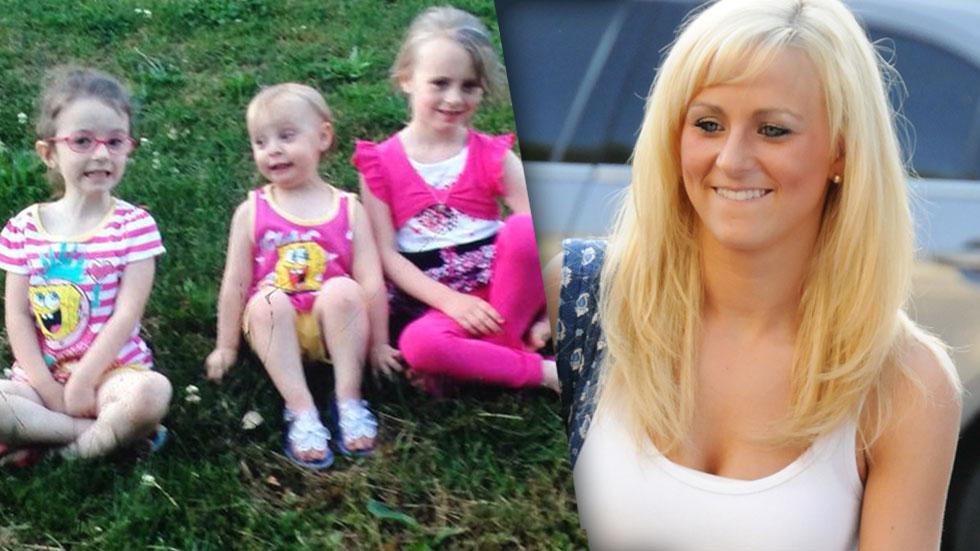 After reports about a dangerous drug problem emerged, Leah Messer has entered rehab for a month of grueling recovery from stress and depression.
Now, the Teen Mom star is back and ready for more motherhood, posting a photo of her three daughters to Twitter upon her return.
During her stay in rehab, the 23-year-old's divorce from second husband Jeremy Calvert was finalized.
Perhaps the photo was in celebration of gaining custody over pair's daughter, Adalynn, 2. Messer's other daughters, twins Ali and Aleeah, 5, she had with ex Corey Simms.
Article continues below advertisement
Of course, she'll have little time to breathe. In just a few short weeks, the reality star will have her personal life aired once again on MTV.
This time looks to be a doozy. In a new sneak-peak trailer, Messer laments over accusations of "being an unfit mother, abusing drugs."
Let's hope she can keep things together this season!
Teen Mom 2 airs Thursday, July 9 at 10 p.m. EST on MTV.