Lamar Odom Loses SECOND Friend In A Week To Drug Overdose –– Bobby Heyward Found Dead At 30 After Jamie Sangouthai's Recent Death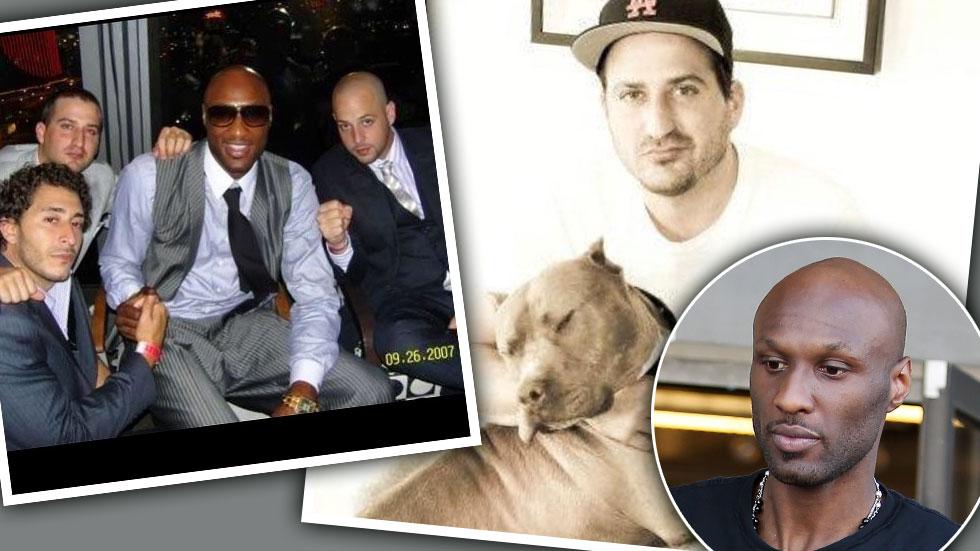 Lamar Odom lost his second friend to a drug death in a week, as his pal Bobby Heyward was found dead at 30 Saturday, less than a week after Jamie Sangouthai's premature death.
Heyward, a producer-writer, was confirmed dead by the Los Angeles County Department of Coroner, with sources telling US Weekly that Heyward, like Sangouthai, met his end as result of drug abuse.
In a shocking twist, Heyward's last Instagram post was a group shot with Odom, Sangouthai and a third man, paying memorial to his fallen friend just days before his own death.
Article continues below advertisement
https://instagram.com/p/4Fy5v5REom/
Heyward wrote, #RIP To my big brother Jamie who always brought light into any room he walked into and laughter as well at all times J you will always be missed. Family for life. #BandOfBrothers #tbt."
Insiders told the magazine that Odom, 35, remained "beside himself" over Heyward's death, still reeling from losing Sangouthai.
Heyward -- who once told the L.A. Weekly the former L.A. Clipper was a "big brother" figure to him -- was also close with Odom's ex-wife Khloe Kardashian, who again reached out to her ex in the wake of his friend's death, the magazine reported.
Heyward, a native of Malibu, had a career in show business, having production credits on America's Next Top Model and Sons Of Hollywood. His father Andy Heyward once served as CEO of the animation company DIC Entertainment.