Oops: Kylie Jenner Promotes Self-Tanning Product With...A Streaky Selfie? See The Photo!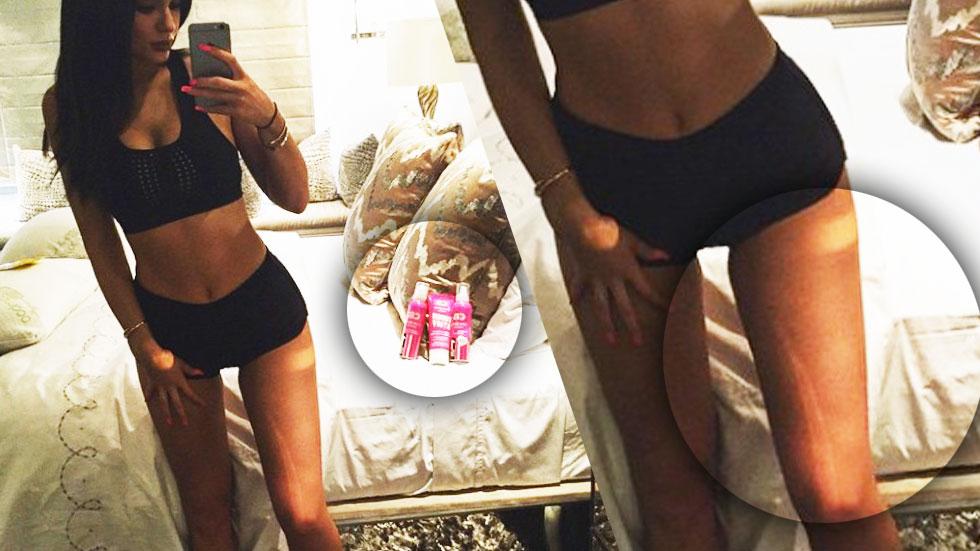 Missed a spot!
Kylie Jenner is fast becoming America's favorite selfie queen, sorry Kim, but that doesn't make her a perfect photo taker.
The 17-year-old posted a snap of herself using new self-tanner (notice the not-so subtle product placement) but appears to be giving it a bad rap already.
Instead of a smooth tan, the reality star sported streaks all over her body, clearly missing a few spots as she applied the tanner.
Article continues below advertisement
"Love my @cocoabrowntan from @marissacarter when I want a fast tan #SelfTan #CocoaBrown #1HourTan," she captioned the photo.
https://instagram.com/p/3pIp3InGvy/?taken-by=kyliejenner
But it hasn't all been selfie faux pas for the young star. Jenner recently slammed singer Chris Brown for posting a transphobic tweet at her father, now known as Caitlyn Jenner.
Jenner commented on the post: "Not very nice to say about your friends dad sic."
After Brown deleted the post from his account, the teenager took to her own Twitter to say: "State what you want about the world without bashing others. Leave a positive impact."
Now if she could just get her self-tanning techniques in check!