Lips Not Sealed: Kylie Jenner Betrayed By Kim Kardashian Over Secret Lip Plumping -- Feels Like A Fool!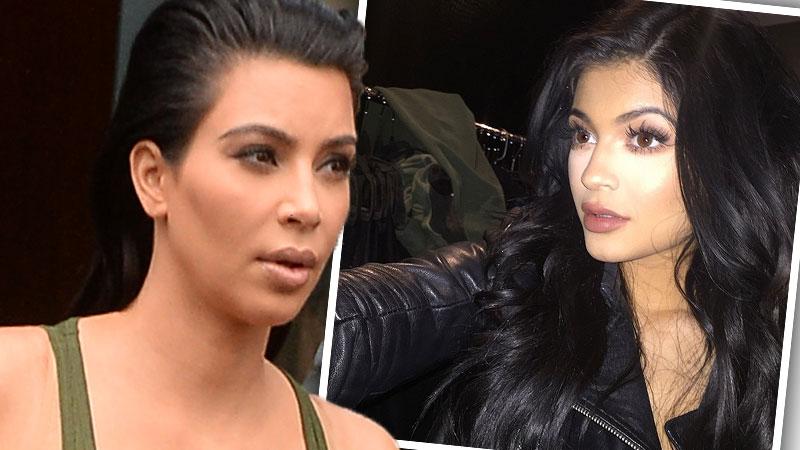 After months of denials, Kylie Jenner was praised for finally coming clean about her lip injections on a recent episode of Keeping Up With The Kardashians, but as it turns out, her admission may have been forced upon her by her own sister, Kim Kardashian.
"Kim made her talk about her fillers in front of the Keeping Up With The Kardashians cameras," a family friend told Life & Style Magazine. Then Kardashian reportedly "refused to cut their chat from the show," which forced Jenner to come clean.
Article continues below advertisement
Jenner had repeatedly denied that she had undergone any lip enhancement procedures, despite sporting visibly plumper lips. Many teens attempted to emulate Jenner's new look during the "Kylie Jenner Lip Challenge," a craze that went viral, and involved young people using dangerous methods to enlarge their lips. Jenner ended up giving an on-camera interview to Teen Vogue, admitting to readers and fans that she had gotten them done professionally.
Although admitting her lips secret may have been the right thing to do, Jenner is still angry with Kardashian for betraying her trust. "Kylie is furious that her secret is now out," the source revealed. "She's so embarrassed and has stopped talking to Kim."