Rehabbing Kim Richards Slapped With Another Lawsuit Over Dog Kingsley, Alleged Victim Cites 'Grave' Injuries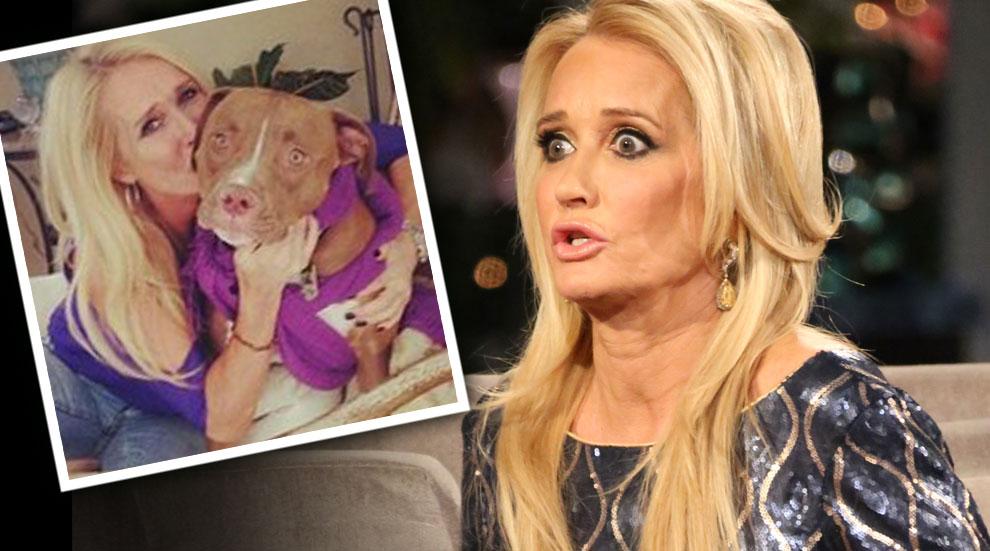 Real Housewives of Beverly Hills star Kim Richards has been slapped with yet another lawsuit over her beloved pitbull Kingsley.
According to PEOPLE magazine, the suit was filed on Tuesday by defendant Kelly Crossley, who claimed that the dog bit her unexpectedly last September.
Crossley accused Richards of knowing full well how dangerous her dog was and cited previous incidents of violence involving Richards' friends and family as grounds for her case.
Article continues below advertisement
The defendant described the injuries she sustained as "grave," claiming there are scars to prove it. Now, Crossley is seeking recompense from Richards that will "cover medical costs, loss of income," as well as "damages for her pain."
Meanwhile, as RadarOnline.com previously reported, Richards has entered a new treatment center for alcohol and pill addiction in Pacific Palisades, Calif. and the facility features meditation, massage and yoga classes, all included in the whopping $50,000 fee.
After infamously relapsing at her daughter Brooke Brinson's Cabo San Lucas wedding while on a pass from a different rehab, "Kim is now in treatment at a facility in Pacific Palisades," a source told RadarOnline.com.
Looks like more trouble is on its way for Kim Richards!