Exclusive
'He's Lying!' Kim Richards' Murdered Fiancé's Mom Says His 'Sociopathic' Killer Doesn't Deserve Parole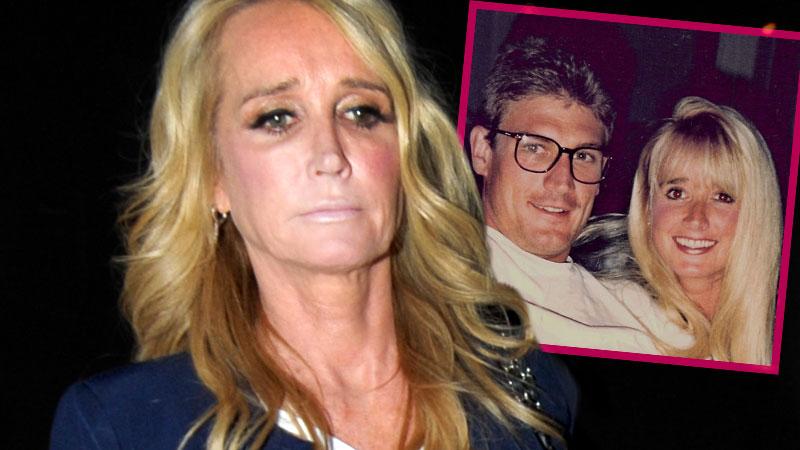 Article continues below advertisement
"I accept full responsibility of my criminal behavior," Johnson wrote. "For the past several years, I have dedicated my time to overturning the negative side of my past with positive achievements, and so far I have accomplished all my objectives. It is not been easy, especially by being in this situation."
However, John's mother, Jan Collett, spoke exclusively with RadarOnline.com and said releasing Johnson would be "very dangerous" because she believes his remorse has been insufficient.
"He never confessed who the person was who hired him," Jan explained. "If he's going to be paroled, he's to be back in same situation. It's very dangerous because he has never confessed who hired him to kill my son and these other people. If he were to confess everything that is a different situation."
But Jan told RadarOnline.com that she doubts Johnson will ever tell the truth about what really happened when her son was suddenly gunned down outside a deli in the San Fernando Valley.
Article continues below advertisement
"I do not believe he ever will confess," she said. Johnson previously claimed that Richards' fiancée had a gun, and that the killing was self-defense, but she doesn't buy it: "As far as John giving someone a gun, it's bullsh*t all the way to hell. He's lying."
Even though Johnson has written that he wanted to apologize for murdering Richards' young love, his pleas are falling on deaf ears.
"I would accept an apology from him, but not when he's lying through teeth about events that happened," Jan told RadarOnline.com. "If a person does that it's very difficult for me to accept any kind of apology when paired with lying."
Despite his claims that he has changed behind bars, Jan also told RadarOnline.com that she sees little difference in the cold blooded killer that shattered Richards' life when he killed her fiancé.
"He's a sociopathic person, he has no conscience," she claimed. "It's very difficult for me to hear an apology and to be sorry and have regrets. You know when someone is being honest. He had the gun and he murdered him in back of head," a fact Johnson later admitted.
Do you think that Kim Richards and Jan Collett should forgive the murderer? Let us know in the comments!