Pregnant Kim Kardashian 'Can Barely Get Out Of Bed' From Morning Sickness, But 'Grateful' To Be Expecting Again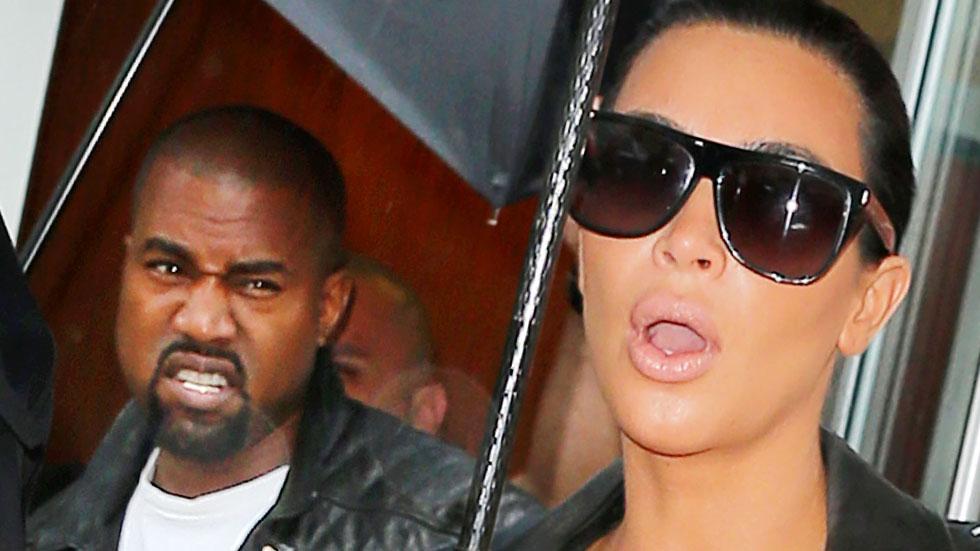 Let the pregnancy woes begin!
While very excited to be expecting baby number two, Kim Kardashian admits she is also being reminded just how tough pregnancy can be.
The reality star, accompanied by hubby Kanye West, strutted down the red carpet at the CFDA Fashion Awards in New York City Monday night, and couldn't help but over-share pregnancy details the second time around:
"To be honest, I've had really bad morning sickness, day sickness, night sickness — I can barely get out of bed," she told Us Weekly. "It's a very different type of pregnancy from my first one, but I'm so grateful to be pregnant when we didn't even think it was going to happen for us so I don't care how sick I am."
Article continues below advertisement
The 34-year-old also gushed over the big debut of her step-father-turned-mother Caitlyn Jenner.
"I thought she looked so beautiful," Kardashian shared of the big magazine cover. "I'm so proud of her, she looks amazing."
As RadarOnline.com previously reported, Kardashian boasted she had a hand in glamming up Jenner for her landmark Vanity Fair shoot.
But will Kim resent Caitlyn for stealing her pregnancy buzz? Here's hoping there isn't a cat fight on the horizon!