'Old And Single' Kate Gosselin Dreads Flaunts Bikini Body & Tummy Tuck In An All-New 'Kate Plus 8'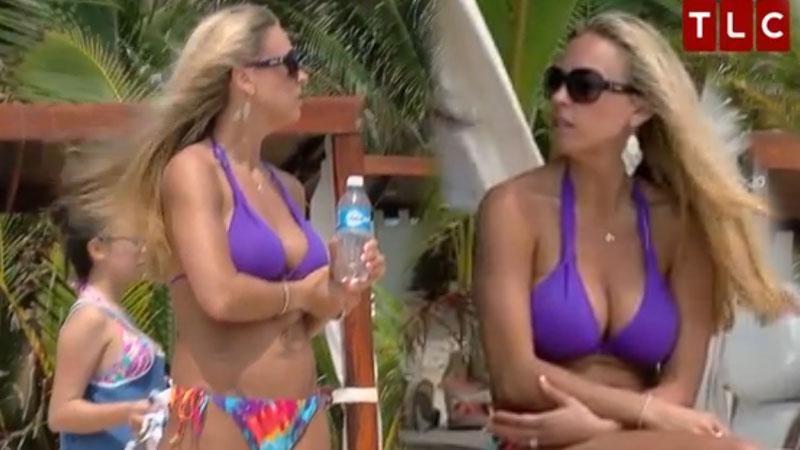 Kate Gosselin is turning 40 and she's not happy about it! In tonight's all-new episode of Kate Plus 8, the reality star mom takes her brood to a resort in Mexico for a celebratory trip -- and doesn't hesitate to flash the abs her plastic surgeon gave her.
Her twins, 14, and sextuplets, 11, make it a particularly special event for their mom, decorating gourmet cakes for her big day.
Of course, Kate's birthday is a bit of a sore subject this year.
Article continues below advertisement
"She's not going to like the fact there's a 40 on it," says twin Leah of her cake-decorating masterpiece. "But she can deal with it."
During confessional, Kate admits that she's been "grieving" her thirties as they come to a close.
"It is 100 percent fear of that number," she mourns of turning 40. "By the time you're in your forties…you're old, and single; instead of in your thirties and single. See what I mean?"
Of course, her older daughters Cara and Mady think she's delusional over the whole thing.
"I think she's being stupid," says Mady, 14. "She knows doesn't look forty, so why are you complaining about it? You're forty, get over it!"
As RadarOnline.com previously reported, Kate's rumored beau, bodyguard Steve Neild, is set to appear during her birthday footage as well, making for a highly anticipated episode.
Will Kate grin and bare it or crumble under the pressure of approaching mid-life? Find out tonight!
Tune in to the episode at 10 p.m. EST on June 23, only on TLC.