Kate Moss Shocks With Behavior On Flight To London –– Find Out What She Called Pilot After She Was Escorted Off Plane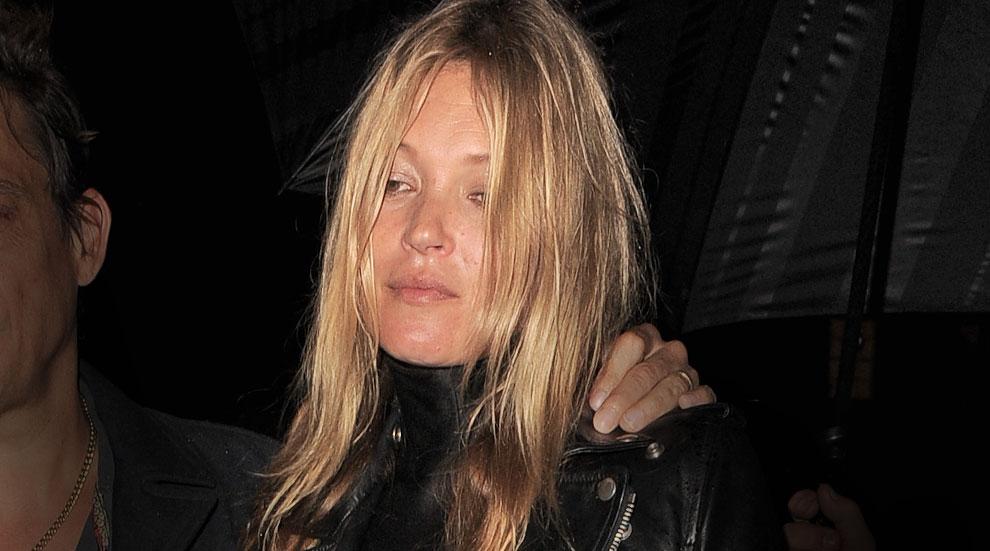 Kate Moss was escorted off a Turkey-to-London easyJet flight for disruptive behavior Sunday, calling the pilot "basic b***h" on the way out, RadarOnline.com has learned.
The 41-year-old supermodel was escorted off at Luton airport in London after her arrival from Bodrum, a Turkish resort she was at for pal Sadie Frost's 50th birthday party.
Authorities in Bedfordshire said they were summoned to help with an unruly passenger (who was not identified), noting that no arrested were made in the incident.
Article continues below advertisement
The incident involving the catwalk crawler, a passenger on the flight identifying herself as "Emily" told Daily Mail.com, erupted after the staff denied her alcohol.
"She called the pilot a 'basic b****' as police led her off the plane, she was a little drunk and had a disagreement with another passenger on the flight as she was refused alcohol," a passenger told the outlet, "and then went to serve her own vodka from her cabin luggage.
"But she was not aggressive to anyone and was funny really ... the easyJet crew was acting out of proportion."
Frost, over the weekend, shared shots of the group getaway on her Instagram account.
https://instagram.com/p/3n8Ht5t7d2/?taken-by=sadielizafrost