Caliente! Kate Gosselin Scopes Out Hot Single Men During Mexican Getaway On TV Special — But Hides Bodyguard Lover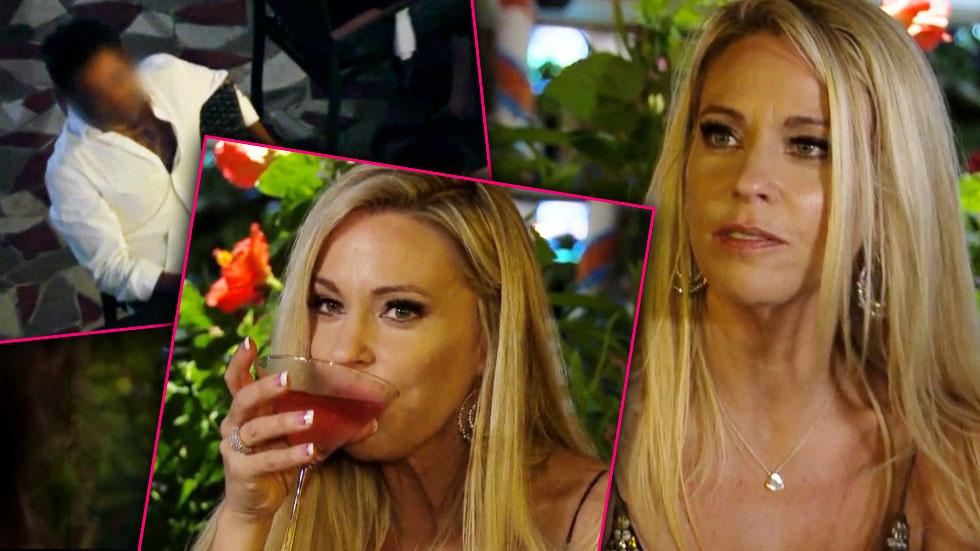 Kate's 40!
Gosselin hit the big milestone with a Mexican vacation, her two best friends and her eight children on last night's Kate Plus 8 special on TLC.
But where was bodyguard Steve Neild?
As RadarOnline.com readers know, the reality star's longtime rumored boyfriend accompanied the group on their trip to Riviera Maya and Playa del Carmen in March.
But the married hunk didn't get a second of camera time!
Article continues below advertisement
Instead, the special focused on Gosselin's kiddie fun with 14-year-old twins Mady and Cara and 11-year-old sextuplets Aaden, Joel, Collin, Leah, Alexis and Hannah.
The busy brood went snorkeling with turtles, walked through the Mayan ruins and drove ATVs through mud puddles.
Fortunately, Gosselin had time for some grownup fun with a sexy girls' night out.
Donning a tight, sequined strapless dress, Gosselin and her makeup artist pal Deanna hit Playa del Carmen's Ula Gula bar and Sur steakhouse.
Thanks to friend Andrea's babysitting, the star got to be "a big person that gets to go out and have dinner and drinks with no kids!" she marveled.
As the women sipped mango mojitos and bubblegum martinis, they scoped out the room's hot men.
While Deanna gushed over a male patron with an unbuttoned shirt, the reality star rolled her eyes.
Watch the video on RadarOnline.com
"It's too much!" she groaned.
Article continues below advertisement
She also complained about hitting the dreaded age without a significant other.
"I want people to stop asking me if I'm dating! It's annoying! It's a reminder that it's just me!" she said, before making a jab at ex-husband Jon, 38.
Did you know it's been five years since my divorce? It's been the greatest five years of my life!" Gosselin told her pal.
Of course, Gosselin isn't exactly 100 percent single. As RadarOnline.com revealed, she has been dating millionaire entrepreneur Jeff Prescott, 51, since January, and has consistently shared outings with Neild.
On the last day of the trip, the mom made a big impression on the beach in a teeny purple bikini.
"I think she's being stupid," outspoken teen Mady snapped about her bombshell mom at one point during the special. "She knows she doesn't look 40! I think she needs to shut up about it."
Do you think Kate should have shared footage of hot bodyguard Steve? Sound off in the comments.