Exclusive
Still At War! Kim Kardashian & Kanye West Beg Judge To Put An End To 18-Month Lawsuit Over Leaked Engagement Video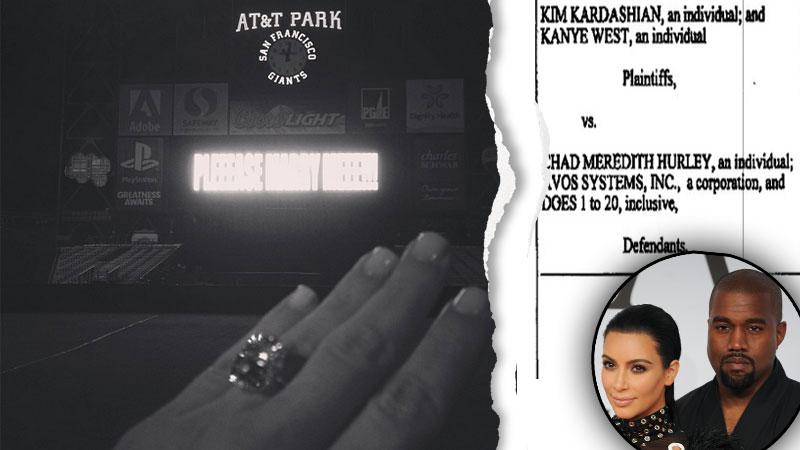 The couple that sues together stays together? Kanye West and Kim Kardashian just celebrated their one-year wedding anniversary on May 24, but they've been co-plaintiffs in a nasty lawsuit for nearly six months longer than that. In October 2013, they sued YouTube founder Chad Hurley for allegedly leaking footage of their engagement, and now they're begging a judge to put the issue to bed once and for all.
Article continues below advertisement
The couple sued Hurley over claims his leaked video of their over-the-top engagement threatened their bottom line.
And in newly filed legal documents obtained by Radar, the pair complain to the court that Hurley has never formally responded to their initial complaint. Now, they are demanding a judge order him to do so.
Hurley appealed a judge's ruling asking that the lawsuit be dismissed, and lost. He also filed documents attempting to get the suit dismissed because of California's anti-SLAPP law. But he never responded officially to their complaint.
Kimye points out in legal documents, "As this matter filed over one and one-half years and Defendant's answer was due long ago there is no need for further delays."
The parties have a scheduled status conference on June 11.