Exclusive
Feeling Guilty? State Trooper Who Let Josh Duggar Go Attempts Suicide –– Found In Jail Cell 'Lying In Pool Of Blood'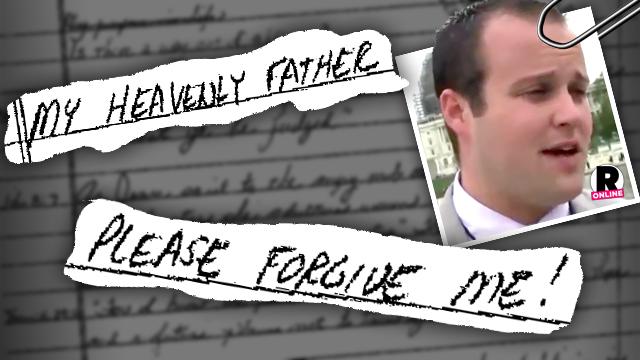 Years after Joseph T. Hutchens allowed Josh Duggar to get away with fondling five female children in the family home, the former state trooper attempted to take his own life, RadarOnline.com can reveal.
In Arkansas state court documents obtained exclusively by RadarOnline.com, an officer claims he discovered Hutchens, 69, "lying in a pool of blood" in a holding cell in Benton County's detention center, where the disgraced public servant, 69, was held after being caught for a second time with child pornography.
Article continues below advertisement
On the morning of April 8, 2010— nearly seven years after he failed to report 19 Kids And Counting patriarch Jim Bob and son Josh's molestation confession— Hutchens was spotted "lying on the floor of the cell, "covered in blood and in the fetal position."
Though he told responding nurses and police that he fell from the top bunk, a cop discovered a suicide note in his cell.
RadarOnline.com has obtained a copy of the suicide note, which was included in the officer's incident report.
The letter begins with several Bible passages about withholding judgment, written carefully in script.
"My heavenly Father, please forgive me!" he wrote at the end of the first page in all caps.
"To my girls, please remember the dad you used to know," he continued, before leaving instructions for his remains.
Article continues below advertisement
"I would like to be cremated," he said. "No services with a headstone in the national cemetery please."
Hutchens survived the injuries he sustained in the attempt on his own life, and is currently serving a 56-year sentence on child porn charges.
According to a explosive leaked police report, Jim Bob explained to cops that in 2003, he and Josh told Hutchens all about the troubled teen's criminal behavior, which included molesting minor females while they were sleeping, reading and doing laundry.
Hutchens failed to report the confession, and allegedly told Jim Bob there was "nothing else to do" about the situation.
This week, Hutchens told In Touch that though he believed the sex abuse only occurred once, he should have taken action.
"I thought what I did was right— obviously it wasn't," Hutchens says. "The young girl should have been my top priority. I feel terrible. I have lost lots of sleep over this."